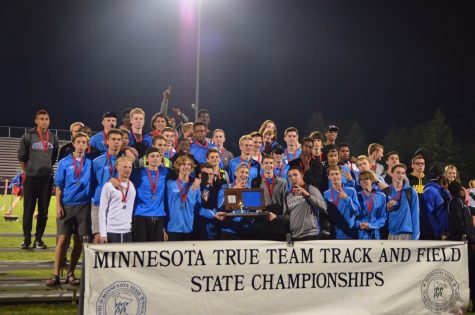 Bea Frank, Feature Editor
June 2, 2016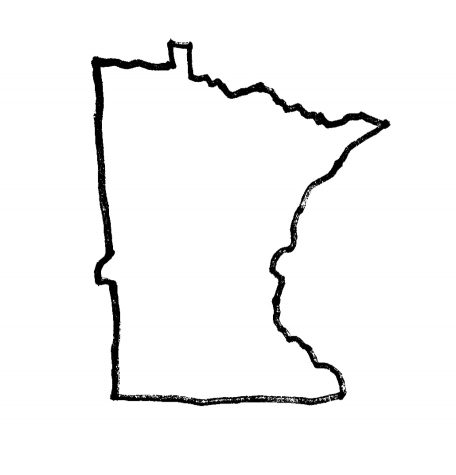 Alex Kim and Max Weesner
2008 HHS alumnus, Terrell Sinkfield Jr., takes a sip of his water and talks more to himself than me as we wait on our food at the Ridgedale Redstone.
Read More »
June 2, 2016
View All »
Dylan Judge-Steuck, Staff Reporter
When the media teaches women to be super thin with long flowing hair and shimmering legs, they also teach men to have a chiseled jaw line with short, slick hair and muscles like a viking.
Read More »
April 26, 2016
Max Weesner, Sports Blogger
In writing this, I hope I have helped some people to acknowledge the colossal unseen dimensions of privilege in our social system and encouraged them to learn more.
Read More »
April 25, 2016
View All »
Staff Profile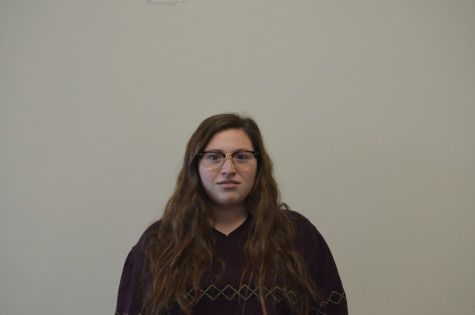 Ruby Krietzman
Photo Editor
Ruby Krietzman is a an outdoors enthusiast and Beyoncé fangirl. This is her third year writing for the Royal Page. Although she spends an abundance of her time in the wilderness, she takes pride in her... Read More »
Alex Schwartz, Staff Reporter
Chris Vang, senior, is the Royal of the Month this May. Vang is involved in varsity swimming, and is the president of the Lion King Crew.
Read More »
May 31, 2016
Abby Doeden, Backpage Editor
The Relay for Life is a fundraiser that raises money for the American Cancer Society. Admission is free for the event but it is encouraged to give any amount of donation.
Read More »
May 13, 2016
Sebastien Karo, Staff Reporter
"I think basketball was his first love," Nuness said. "He wasn't very tall, but he knew the game and played it well."
Read More »
April 22, 2016
View All »
Izzy Goldfarb, Feature Editor
In the past, the Bolatto sisters and Person had worked together creatively on photography projects. Thus, when Gabby suggested the creation of a new clothing brand, the name and concept of the brand was easily drawn up within a week.
Read More »
June 2, 2016
Beginning tonight and through Saturday, May 14, Hopkins Royal... Read More »
May 12, 2016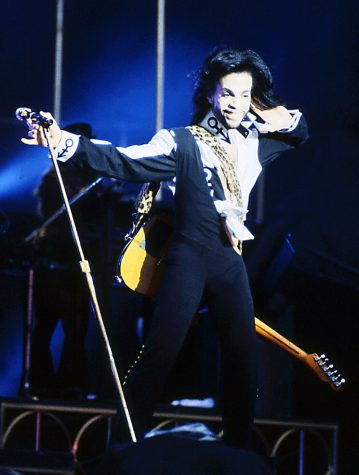 Trianna Downing and Ruby Krietzman
"I don't think he's really dead because death is beneath him," said Sydney Baird-Holmes, senior.
Read More »
April 22, 2016
View All »
February 9, 2016
Dylan Judge-Steuck, Staff Reporter
Blue Water Theatre Company, a public, non-profit student theatre group, is performing Les Misérables on Feb. 18, 19, and 20 at Eisenhower Community Center.
Read More »
February 5, 2016
View All »
Recent Sports Scores
Thursday, May 26

Softball

Hopkins 14 - Edina 2

Tuesday, May 17

Boys Lacrosse

Hopkins 5 - Wayzata 18

Tuesday, May 17

Girls Lacrosse

Hopkins 7 - Wayzata 11

Tuesday, May 17

Baseball

Hopkins 13 - Minneapolis South 0

Thursday, May 5

Boys Ultimate Frisbee

Hopkins 15 - Eden Prairie 12
Riddle of the Week
A man is pushing his car along the road when he comes to a hotel.
He shouts, " I'm bankrupt!".
Why?
@theroyalpage on Twitter
Royal Page
@theroyalpage
Farewell from your Royal Page senior editors! https://t.co/Vh7w9E3gEE
about 4 weeks ago
Read the full story on the Pacify clothing brand here: https://t.co/FQLyV8mXHI
about 4 weeks ago
Chris Vang, Royal of the Month | https://t.co/AVcYBSgYyr
about 4 weeks ago
@theRPsports on Twitter
Royal Page Sports
@theRPsports
RT @RyanJamesMN: Northeastern has offered Simon Wright a scholarship. @siwright2 is a 2017 forward from Hopkins/MN Comets https://t.co/xrQ0…
about 2 weeks ago
Bartz resigns from coaching position after 19 years | https://t.co/vYjYpXaYVL
about 4 weeks ago
Coming home | https://t.co/LlSKqnsQVR @Solo_Sink2 @Vikings @Hopkins270 https://t.co/TEMpgGFwWQ
about 4 weeks ago
The Royal Page: Volume 34, Issue 6