After a year of online learning, students are finally back to in person school, and this school year HHS is making some changes. The change...
Whether it be the excitement of acquainting with a new schedule or the feeling of familiarity when easing back into a routine, back-to-school...
Drew Charney, junior, recently committed to the Division 1 baseball program at Butler University. This comes as only a surprise to few....
In the midst of a global pandemic, students at HHS can still look forward to competing in spring sports.  At least for the time being.  After...
This Wednesday was the first in person, unmasked, and inside JSU, Jewish Student Union, event in almost two years.  Current presidents include seniors Aidan Swartz, Justin...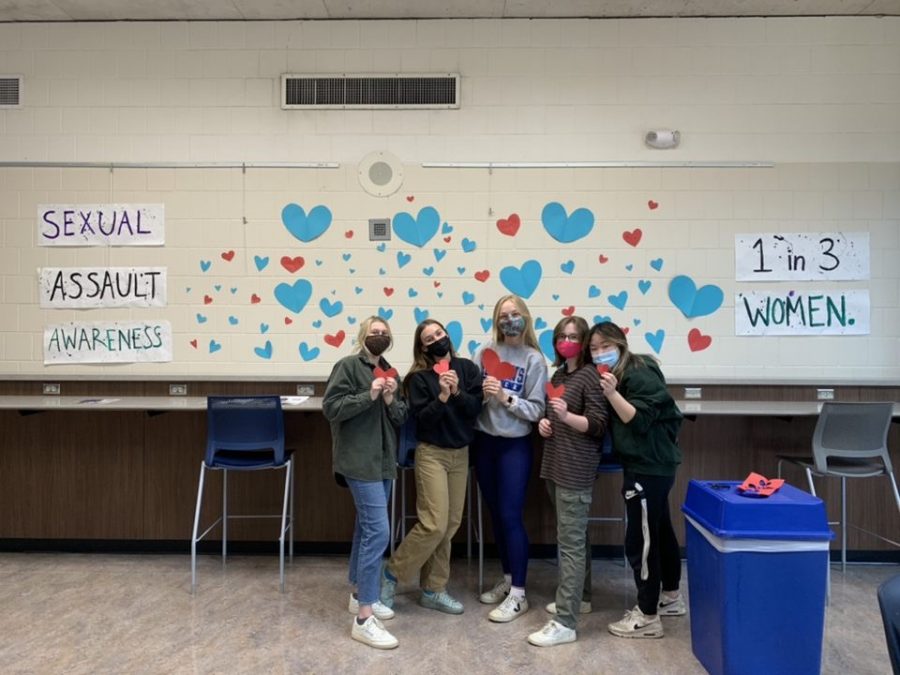 With April 2021 marking the 20th anniversary of Sexual Assault Awareness Month (SAAM), HHS students are taking initiative to make their peers feel comfortable and safe. On...
Instagram Kids. A name that combines two seemingly antithetical terms. Facebook (owner of Instagram) recently announced it would be pausing...
Kanye West recently released his highly anticipated 10th studio album, Donda. The album is a commemoration to his late mother, Donda West,...
What's your favorite feature on Google Meet?
Leaving the call (48%, 13 Votes)
Turning off your screen so you can eat lunch in peace (41%, 11 Votes)
Forgetting to mute yourself so everyone can hear you typing as you go down a wormhole on the internet (11%, 3 Votes)
Being able to pin yourself so you don't get distracted by your phone (0%, 0 Votes)
Total Voters: 27

Loading ...