Aric Anderson, Staff Reporter
December 14, 2018
The start of the winter marks the start of an activity, unique mainly to Minnesota. Ice fishing is a popular pastime in the state with 10,000 lake. But every year there is debate on when to start ice fishing and whether or not it's safe.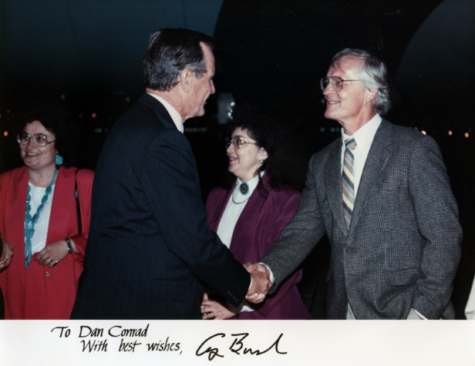 Mia Sparrow, Infographic Editor
December 10, 2018
The death of a President is news not heard with political bias. It is news that calls every citizen to reflect on a man who devoted his time to the country, identifying the ways in which he used his power for greatness. On November 30, President H.W. Bush died in his Houston, Texas home at the age of 94.
Spencer Riley, Staff Reporter
December 10, 2018
The Photography Club here believes the old English idiom that says a picture is worth a thousand words.
Jason Schumacher, Staff Reporter
December 8, 2018
Each school year since 1963, the Spanish Concordia Language Village has welcomed thousands of students through its doors.

Loading ...