Royals synchro take first in first try-meet
April 21, 2017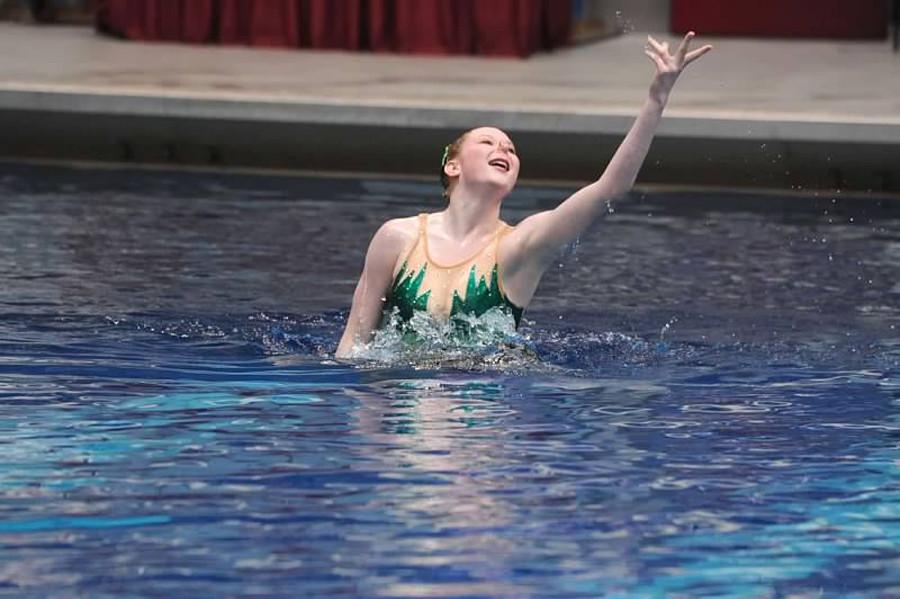 The Royals won their meet against the Blake Bears and Eden Prairie Eagles on Tues., April 18. The matchup was a home, figure tri-meet, where the Royals competed against two teams.
Jordan Ashby, junior, placed first overall for the Royals in the figure meet. In a figure meet, swimmers are scored by a panel of three to five judge on technical merit.
Swimmers Ellen Mattson, Amelia Merfeld, sophomores, Alyssa Peck, junior, and Maggie Cleary, senior, also placed in the top seven, resulting in an 18-11 win over both competing schools.
"It was an outstanding meet for our team. So far, we have won two of our three meets," Kristen Ho, junior, said.
Both of the team's victories this season have been in figure meets. The Royals have only had figure meets so far, but they are preparing hard for their first routine meet of the season.
"Each small routine of solo, duet, and trios have to write their own routine, so we are working very hard on those," Ho said.
Writing and swimming their own routines is just one of the many ways that the girls work together. They also focus on building a sense of community within the team.
"Everyone helps each other out and this makes our team function well," Ho said.
The Royals will take on the Wayzata Trojans in their first ever routine meet of the season on Tues., April 25. In a routine meet, a panel of judges score the teams of four-eight on both technical and artistic merit.