Royals softball takes down Hornets
April 20, 2017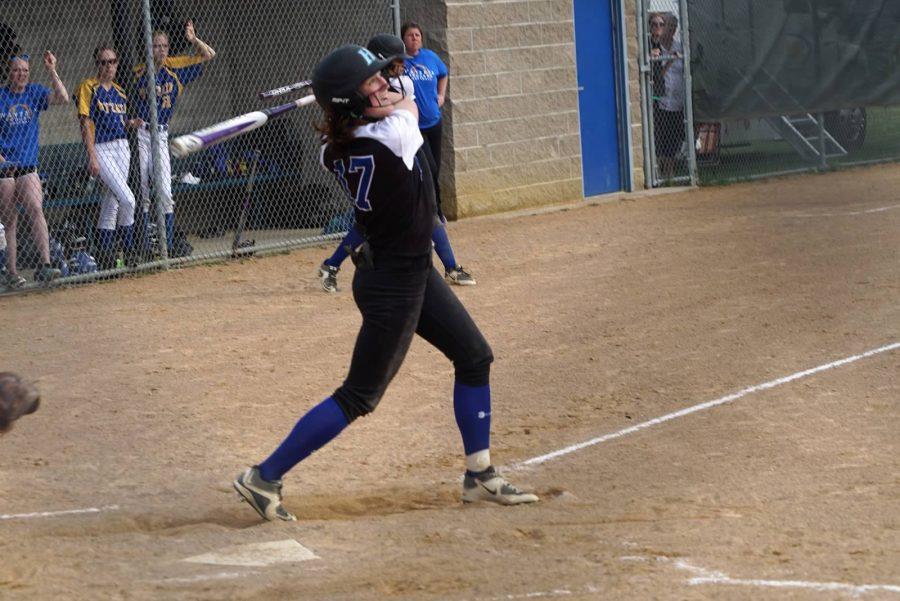 The Royals softball team recorded their fourth win of the season yesterday as they sparked in the fourth inning. The Royals beat the Hornets 6-1. 
The Royals bats were idle until the fourth inning when Natalie DenHartog, junior, led off with a single. DenHartog stole second and scored on a single up the middle by Parker Stoddard, sophomore.
"It would've been easier for us if we didn't hold the game at 0-0 for a couple innings and we scored first sooner," said Morgan Hawley, sophomore.
The Royals continued to roll in the fifth inning when with 2 outs they put together 5 consecutive base hits to score 3 runs.
In the top of the 7th, Hannah Kleist, captain, senior, led off the inning with a single and stole her second base of the day. Then, Evelyn Barczak, junior, singled and then after DenHartog tripled scoring Kliest and Barczak. Later, DenHartog scored off of MaKenzie Merritt's, senior, captain, infield grounder.
The top four hitters in the batting order really produced yesterday. Kliest went 3-4 Barczak went 2-4, DenHartog went 3-4 with 3 RBI's. Merritt went 2-4 with 2 RBI's and pitched 7 innings.
"I think our team played well, we talked about how our team can win in different ways like hitting and offense, but this game we worked a lot more on our defense which held them to only scoring one point," Hawley said.
Merritt recorded her fourth win of the season backed by the strong defensive plays of the Royals. Together, the top four hitters had 10 hits.
The Royals next matchup will be a non-conference game vs Maple Grove on Fri. April 21.