Boys lacrosse season opener: Facing the Hornets
April 18, 2017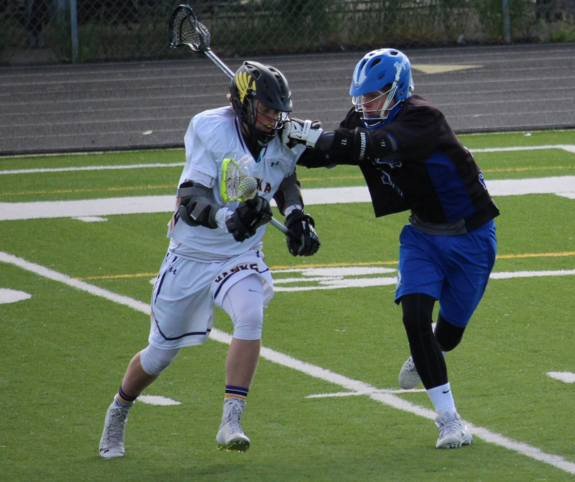 The Hopkins Royals have a tough conference matchup to open the season as they face the Edina Hornets in what should be a battle.
The Hornets will look to bounce back after they dropped their first game of the season against the Eden Prairie Eagles by a score of 3-10.
The Royals have to depend on their pace and time of possession. The Royals will have a tough time dealing with the skill players that Edina has to offer.
"We need to focus on playing conservative. We can't afford to turn the ball over against  a team like this," said Leo Reuder, junior attacker. "We also need to focus on our possession. We need to get something out of every possession."
The players are hyped up to have a challenge in their first game of the season.
"Big first game. I can't wait to get out on the turf and face our rival," said Nick Ghose, senior captain. "We need to hustle and play our type of offense and defense."
For the Royals to succeed, they need to play as one cohesive unit.
"To be successful against a talented Lake Conference team like Edina, we need everyone to play as a team," said Jackson James, sophomore midfielder. "We especially need everyone going hard on every shift."
Players know they have to leave all on the field today.
"I'm really excited to start the season with a home game," Matt Gerstner, junior defenseman, said. "Against a team like this, I know I'm going to have to leave it all out on the field."