HURT: Season Preview
April 17, 2017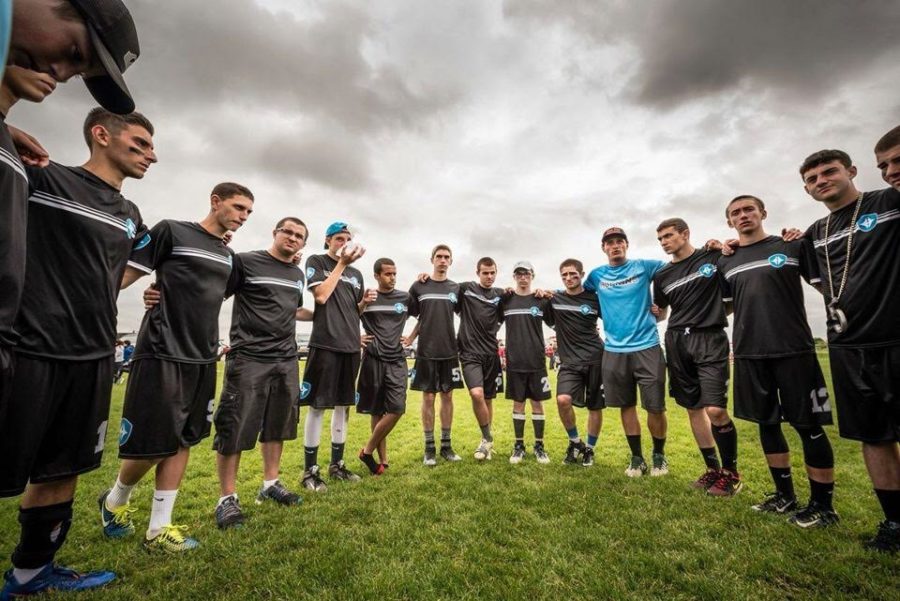 The Hopkins Ultimate Recreational Team (HURT) is currently ranked 9 in the nation among ultimate frisbee teams.
HURT this year is turning heads, but this is nothing new for HURT, as they have been ranked in the top 16 for multiple years now.
HURT has been in stiff competition with the Edina Hornets who were ranked 5 last season and are currently ranked 11.
"This year our biggest challenge will be not only being prepared physically but also mentally, especially when it comes to playing teams such as Edina and other nationally ranked teams." said Noah Fogel, senior, captain.
This year HURT will focus on playing the best frisbee that they can not only physically but mentally as well. The team has already been working out and practicing five days a week. They have also been working on endurance which will be important in competing against higher level teams.
Recently at practice, the team has been working on breaking zone defenses. This is something that they are anticipating on seeing a lot throughout the season.
The whole team has been looking forward to playing in their first outdoor tournament as a team. They have just recently been able to start practicing outside and playing against mother nature.
"I am looking forward to competing against some of the best teams in the nation, and trying to play the best we can this season," Fogel said.
The team has been conditioning a lot in and out of practice.
"In order for us to be our best this season we have to practice hard, and I think that we have been doing a great job bringing intensity to practices," Fogel said.
The team is being led by Fogel, Sam Renick, senior, captain, and AJ Condon, junior, captain.
Recently, Fogel and Condon tried out for the Wind Chill Ultimate frisbee team which is Minnesota's professional ultimate team.
Not only is the team focusing on the regular season but they will also be competing at the Paideia Cup, a national tournament in Atlanta, Georgia. Here they will face some of the top teams in the nation such as Amherst High School (Amherst, MA) and the Carolina Friends School (Durham, NC).
They are also looking to redeem themselves from last year and win not only the Lake Conference but also state.
The regular season was kicked off on April 6 versus rival Edina. This game was played without Resnick, their number one handler, due to injury. HURT found themselves behind 0-3 early. After rallying back six scores later, HURT was still down 6-8 going into the  half. To start the half, HURT came out strong as their starting line scored three straight goals to put themselves ahead 9-8. HURT held the lead throughout the remainder of the game to beat Edina in a nailbiter.
Their next game is Thurs. April, 20. As they visit the Great River School. In their Last matchup, HURT won in dominating fashion at the Grey Duck Indoor Invite.