Baseball preview: Season opener
April 7, 2017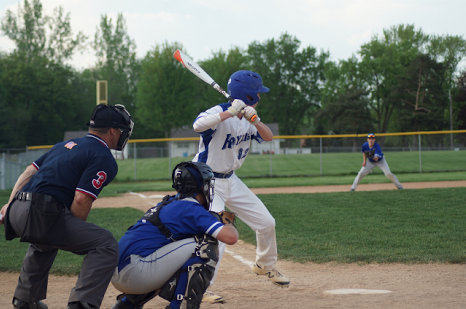 provided by Matt Shaw
The HHS baseball team will play in their first game of the season tomorrow Sat. April 8, against White Bear Lake.
The Royals are looking to improve their record from last season after going 7-12 and having a record of 1-7 in conference play.
The Royals are coming into the season more than ready. They have been putting in extra work outside of practice with captain's practices and working out.
Tommy Auth, junior, is very excited for the season and what the new guys will bring to the team.
This first game will be a big test for the Royals and they want to come out and show what they are made of.
"This game is very important because we want to start the season off strong and set the tone for the rest of the season," said Matt Shaw, senior, captain.
The Royals are being led by their three senior captains. Shaw who plays shortstop and pitcher, Morgan Holmes who plays catcher and infield and Ben Whalen who plays mostly center field but also pitches.
For the first game of the season, the Royals are sending out Luke Polyak, sophomore, to pitch.
"My mindset going into this game is just to throw strikes because I know I have my defense behind me. If we do our jobs successfully and play how we can, we should be able to get a win," Polyak said.
This will also be the Bear's first game of the year. They also had a rough season last year, and went 6-14.
After this game the Royals will play back-to-back games. First they will host Robbinsdale Armstrong Falcons on Mon. April 10, and then will travel to US bank stadium the next day and play the Wayzata Trojans.