HHS students make presence on Youtube
March 17, 2017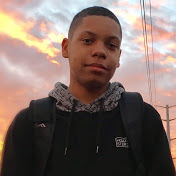 Imagine achieving fame of unimaginable proportions, without the need to ever leave the couch. Youtubers content creators have free access to millions of viewers. This is what YouTube has brought to the world.
YouTube content creators, more commonly known as "YouTubers" are able to put their videos out for the masses to see for free. Youtubers can earn advertising revenue from their videos by allowing advertisers to run their commercials before their videos. For example, popular YouTuber PewDiePie, who has more than 50 million subscribers, earns upwards of 4,000,000 dollars in ad revenue on his videos.
"I feel like YouTube gives people the power to express themselves how they want. The fact that it's free makes it even better." said Ian Twogood, junior.
Twogood, also known by his channel name, DaOwlCat, made his first videos in 2015. His content consists mainly of film reviews. The videos are short and humorous clips filled with obscure jokes, slated towards an audience well versed in internet humor.
"I just really like talking about movies. I saw YouTube is an outlet for that," Twogood said.
Twogood isn't the only YouTuber at HHS, however. Nadir Raheem, junior, has recently started making his own videos under the name of YoItsNadir.
Raheem has deleted and resurrected his channel multiple times, trying to get his content and style just right. There have been three iterations of the YoItsNadir channel to date.
"[My channel is] kind of comedy… I'm not like telling jokes the whole time, but I think the reason people watch it is that I'm funny," Raheem said.
Another HHS YouTuber is Nicole Wilson, junior. She started her channel back in 2013. She creates makeup tutorials, video blogs, challenges, and the occasional cooking video.
"Lately I've been really into travel vlogs. I don't travel often, but I'm going to China soon, so I'll do a vlog then," Wilson said.
The artistic freedom that YouTube offers content creators is like no other platform. Youtube gives people a medium through which they can do whatever they want, and present it to a public that can access it with ease.
"It gives the power of the world. You have a voice finally. Before you had to have an agent or something to be on TV. Now all you have to do is put up a video and within seconds you could become viral and make millions of dollars," Wilson said.