Player Profile: Joe Swenson
March 8, 2017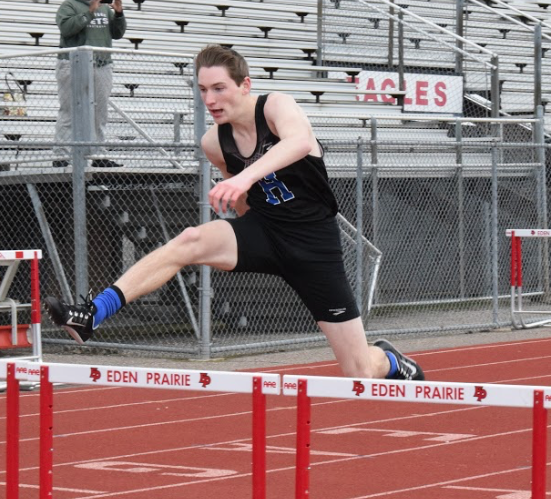 photo by Ron Selargo
Joe Swenson, senior, captain, has been apart of the track and field team since 7th grade. He started running with friends for fun, but soon discovered his love for track.
Swenson now runs the 110m and 300m hurdles, along with the 4X400 relay.
As a captain, Swenson is excited to be a leader this season and help new and returning athletes reach their full potential.
"Being a captain is important to me because I have a chance to lead my team to a really successful season," Swenson said.
While being a leader is important to Swenson, he also has big personal goals for the season that he's been working hard to prepare for.
"My goal this year is to win the True Team State Meet," Swenson said.
Swenson has taken advantage of the off season to get stronger and faster so that he'll have a head start on his senior year season.
"To prepare for the season we had summer lifting that we've continued until now," Swenson said. "We also just started captain's practices."
Seth Eliason and Ben Leervig, seniors, are also boy captains, and Swenson is anxious to kick off his final season as a Royal with them.
"I'll definitely miss running track with the guys but I'm going to enjoy the season as much as I can before I head off to college," Swenson said.