Player Profile: Logan Hoffman
February 8, 2017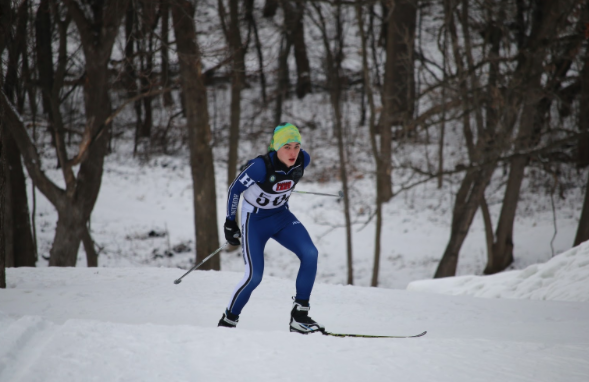 provided by Logan Hoffman
With sections coming up this Wednesday, Logan Hoffman, junior, is locked in, and ready to go.
Hoffman has been on the hills ever since he was a kid.
"I first got into nordic when I started skiing with my family when I was really little. I never did it competitively. I always skied occasionally in 6th grade," Hoffman said. "But in 7th grade, a couple other friends were doing it and I decided I might as well join."
Hoffman made the right decision to start the sport early. Hoffman has had great success in Nordic this season.
"This season, so far, has been a success for me. I was named all-conference at the conference meet earlier this season," Hoffman said. "Also, I've been racing first for Hopkins this season."
As the season comes to a close, Hoffman and the Royals Nordic team have meshed together as a family.
"We've gotten a lot closer, especially on the boys team. We've done quite a few activities outside of school which has helped with that," Hoffman said. "Even if there is an age gap between some teammates, we are all still friends."
Hoffman and the Nordic Royals team have sections on Wed., Feb. 8, and he has one goal in mind.
"This Wednesday is a huge race. I'm hoping that I can advance to state and represent my school at that level, " Hoffman said.