Music Review: Passion, Pain & Demon Slayin'
December 16, 2016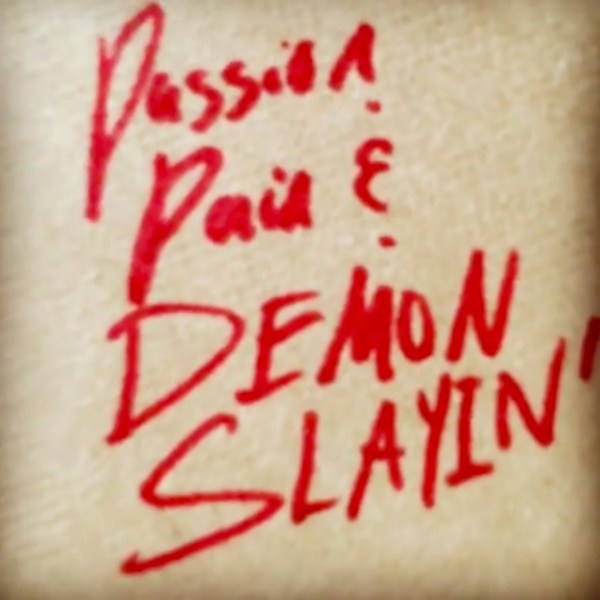 Passion, Pain and Demon Slayin' the newest album by Scott Mescudi, known better by his stage name of Kid Cudi, has quite honestly left me speechless.
You simply cannot truly enjoy the album by only listening to each song once. Every time you listen to it, the album gets better. The more you listen to it, it makes you feel better and you truly understand the lyrics.
Passion, Pain and Demon Slayin' is made from the thoughts Kid Cudi was experiencing during his depression and how badly he wanted to create new music for his fan base. Kid Cudi checked himself into rehabilitation for depression and suicidal thoughts in early October and was recently released. This album truly sums up all the thoughts he has been feeling.
In today's society, a lot of the hot artists liked by teenagers go by the names of Lil Uzi Vert, Kodak Black or Famous Dex. These artists are all very similar in the fact that they use vulgar language and are very up tempo with loud beats and blaring sounds.
Kid Cudi differs from these artists because his beats are a lot calmer and more soothing, and while his  lyrics have some of the same meaning in drugs or sex, it gives off a different vibe. When you listen to Passion, Pain and Demon Slayin', you will understand Kid Cudi's thoughts and his appeals to struggling population.
I personally like the majority of the songs on this album but if I had to choose a favorite it would be "Swim In The Light". This song features a lot of humming which has been a trademark of Kid Cudi's music in the past, which is good news for fans who have craved his music like I have. In this song, Kid Cudi sums up what he went through in his depression, and his problems with drugs. I think the best lyrics of the song are in the hook.
"You can try and numb the pain but it'll never go away". This line repeats four times to form the hook.
In the hook, Kid Cudi is trying to say how you can take drugs to try and "numb" the pain and suffering of depression but the true pain will always be there.
All in all, Passion, Pain and Demon Slayin' is a phenomenal album which can be enjoyed by everyone.
Final Score: 9/10