Royal Productions fall show: "Legally Blonde"
Nov 2, 2022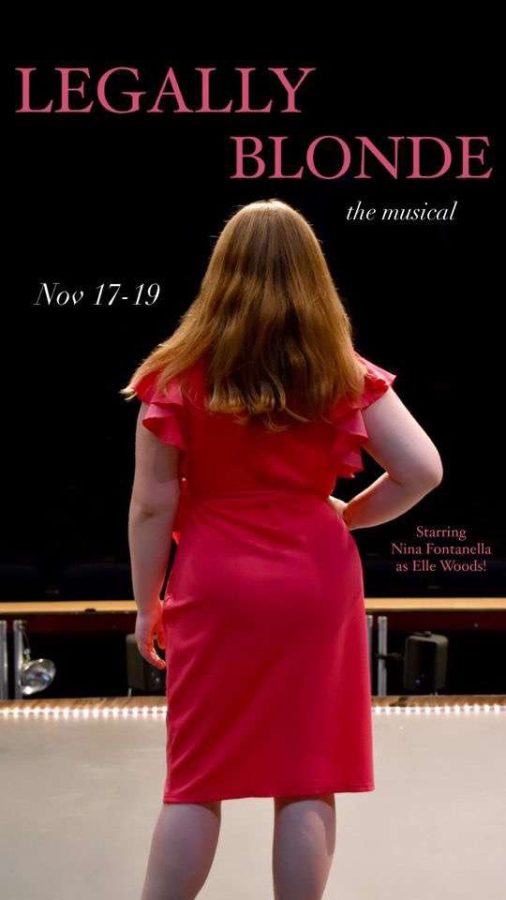 The diversity of activities and extracurriculars offered at HHS targets a wide variety of the student population. One that is particularly popular amongst the student body is theater, which will soon be putting on a new show; Legally Blonde.
The musical follows the premise of the original and iconic movie version of the story. In both, the main character, Elle Woods, works hard to be accepted into Harvard Law only to chase the "guy of her dreams". Though instead realizes that she can be so much more without compromising her morals. 
"That particular element was what really stood out to me when choosing this musical," said Tim Williams, theater program director. "That and for having this be our first play back in the main auditorium since the pandemic, I wanted to do a show full of personality". 
The once-booming HHS theater program was temporarily debilitated due to pandemic restrictions. The inability to put on shows or interact with one another notably decreased student participation in the shows and general HHS theater program. 
Regardless of this setback, the program has put on consistent fall and winter shows in an effort to build it back up. The efforts have been successful as Legally Blonde has quite a large cast of 32 people on stage and many technicians backstage for a combined total of nearly 60 students. 
"I am so excited to be doing theater again after a long break from it over the summer," said Kenna Brandt, senior. "I'm happy to see familiar faces as well as new faces participating in the musical this fall, it has been a blast so far. I'm excited for everyone to see the show and see our hard work!"
While the program is strong, the cast and crew were reminded that the pandemic is not over throughout rehearsals. With multiple students contracting the virus, the HHS theater program is taking precautionary steps to ensure the health and safety of those involved. 
"I am monitoring what is going on and have strongly urged the cast to mask up and get tested," said Williams. "It's still early to say whether it's affected the play's progress." 
Although the Covid is highly contagious, the department is working to keep all of its members safe and aware. Previous experience is also helpful throughout the process. 
"We dealt with Covid spreading throughout the department last year, so we are a bit more prepared in terms of dealing with the spread," Brandt said. "We are all wearing masks for the time being, keeping a distance, and quarantining when necessary. It is a bit difficult to sing and dance in masks, but it will all pay off in a couple of weeks when we are all healthy."
In addition to a strong program, this year HHS has re-enlisted in the Hennepin Theater Trust's Spotlight Education Program. Legally Blonde, along with the Spring show, Eurydice, will be evaluated. If judges find it worthy, it will be awarded honors that will be presented at the Stages Theater in Minneapolis next June. 
This program also hosts many free and low-cost educational events for students across Minnesota that are involved in theater. It provides opportunities for students from various backgrounds to be involved in something they are passionate about. 
An extra step that the HHS theater is taking this fall to include more members of our community in the show during one of the performances they will provide audio description services. These will be supplied to those who are visually impaired.
The play will be performed November 17 and 18 at 7pm. You can also catch it twice on November 19 at 2pm and 7pm. All performances will be in the main auditorium.