HHS students recognized as National Merit Scholarship semi-finalists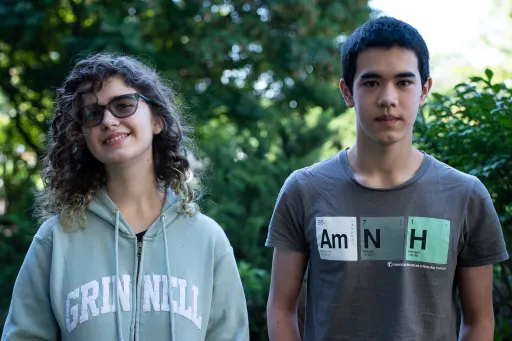 Two HHS students have been selected as semifinalists for the National Merit Scholarship. Grace Weil and Merlin Phillips, seniors, are two of 16,000 semifinalists to be recognized nationally.
The National Merit Scholarship is one of the most prestigious awards given to students across the country. Students must take the PSAT in their junior year and score in the top 1% of their respective state to be considered for this award. The score range is 1460-1520 for Minnesota students. 
The PSAT, SAT, and ACT are all very difficult tests that most high school students take. The difficult questions and over three hours of immobility make these tests both mentally and physically draining. Because of these challenges, there are many different ways that students prepare themselves to be successful on these exams. 
"I had taken a couple of standardized tests in the past, so I was used to working under a time limit and I knew what format the test would take," said Weil. "Mindset is an important part of standardized tests. Knowing what to expect and how to manage time, anything that helps to reduce anxiety is just as important as knowing the material itself." 
Taking the test for the first time gives students an understanding of the protocol. Additionally, it allows them to know how to strategize to help them perform better on their next exam. Weil offered her own insight on how she prepared for her PSAT to excel.
"Something everyone should do in preparation for the SAT/PSAT is to find out how the test works," said Weil. ¨There are plenty of practice tests available to familiarize yourself with the test format and the kinds of questions you'll need to know how to answer—Khan Academy is a good source, and I've actually been volunteering with a related online tutoring program that offers SAT training courses."
The winners of the National Merit Scholarships are announced in both the spring and summer. The finalists will receive substantial scholarships which can be used at any school they may choose to attend. 
While winning the award looks very good on college applications, semifinalists are guaranteed a Letter of Commendation from the National Merit Scholarship Corporation. This recognition is a huge honor for Weil and Phillips.