Staff Profile: Taniesha Smith
Sep 13, 2022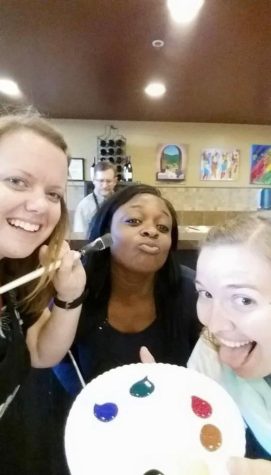 A new school year calls for new changes at HHS. This year HHS has hired three new administrative staff members to join our community, one of which is Taniesha Smith.
HHS is foreseeing a number of major adjustments. Some of these include preparing for the 9th graders' transition to high school, a new athletic director being hired, and resolving issues with attendance and violent conflicts between students from last year. HHS requires a strong staff to provide guidance and unite students in order to carry out all of these improvements efficiently. 
"I chose HHS for many reasons. Initially I was very interested in exploring how I could support the 9th grade transition team. As I learned more, I became even more attracted to working alongside the Hopkins Community to create a community where scholars, staff, and community feel supported and inspired to contribute in meaningful ways." Smith said. 
Despite the many challenges that are associated with changes and adjustment, this school year has been off to a great start. The new staff have recognized this, and have brought many ideas for improvement to the table in order to continue this growth at HHS.
"I am still new to the Hopkins High School learning environment and so far, I am seeing many great things. I see great teaching and learning happening across spaces, I am hearing scholar voices being amplified, and great connections being made. One thing I would like to see more of is school spirit. We have such a great community here at HHS and we should feel proud about who we are and where we are going." said Smith.
One way that Hopkins differentiates itself from other surrounding schools is the diversity. HHS is foruate enough to provide students of all backgrounds with opportunities and success. Smith, who previously worked at Eden Prairie High School, as well as Osseo High School, recognized this, and is ready to help fulfill this responsibility. 
"Hopkins has presented a more unique experience for me when compared to my two previous High Schools. Hopkins is a space that is innovative and encourages our scholars to truly believe in themselves and all they are capable of. The opportunities I have seen Hopkins provide to showcase a scholar's learning go unmatched." Smith said. 
HHS has welcomed the new administration members, who are ready to work with students to provide the best experience possible.
"I have been blessed to join an amazing community and I cannot believe how excited I am to go to work on a Monday morning. This community has made me feel so welcomed. Some of my favorite memories thus far have been watching Mr. Katzenmeyer strike a pose for the camera for a scholar taking pictures, laughing at myself for thinking Dr. Khul was Dr. Cool, and most importantly, I have met and connected with so many amazing kiddos and adults over the past two weeks. I am so lucky to have landed here." Smith said.