Staff Spotlight: Jared Ellerson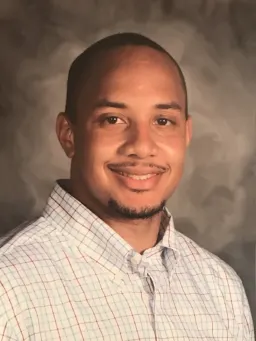 Jared Ellerson has been named the new district activities director of HHS, replacing Dan Johnson. Ellerson is hoped to bring new opportunities and perspectives to the athletic programs at Hopkins.
Students were included in multiple ways during the interview process to help narrow down the candidates for the position. They had the opportunity to come up with questions, give feedback on each candidate, and choose the final few candidates.
Camryn McNeal, sophomore, was one of those students that helped with these tasks. She hopes that Ellerson will step up to support lesser known sports.
"I want every sport and team to feel as though they are being supported, regardless of if that looks like equal funding or physical support," McNeal said. 
During Ellerson's interview, students liked how honest and vulnerable he was about the work and changes he wanted to make at Hopkins. He also shared his ideas for athlete involvement to make the necessary changes to improve and lift up each sport. 
In addition to connecting with student athletes, he plans to create leadership and student involvement opportunities within game days.
Ellerson stated that Hopkins has always been "number one" on his list of schools to work at as he was drawn to the community within the district.
Ellerson first came to Minnesota to play football at the University of Minnesota, which opened many doors for his future. "It's taught me a ton of life lessons that I just really want to pay forward and give back," Ellerson said.