HHS students honor Amir Locke and continue the fight against racism
February 15, 2022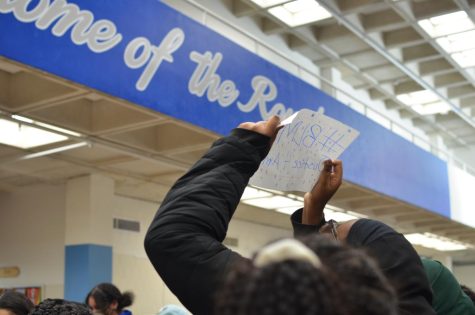 As Black History Month continues, violence against Black Americans has yet to come to an end. Amir Locke was one of the most recent murders by a Minneapolis Police Department SWAT team with a no-knock warrant for an ongoing homicide investigation that he had no relation to. 
Across Minneapolis schools, student activists held sit-ins, walkouts, rallies, and conversations in protest against the continued police brutality and the remembrance of innocent lives lost to it.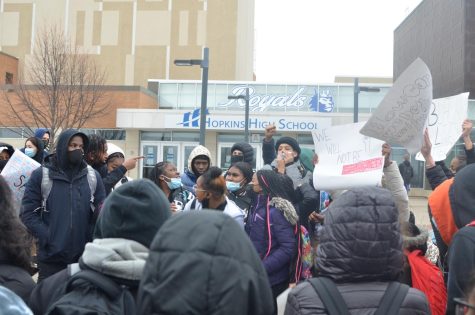 The topic hits close to home for the HHS students who are faced daily with racial aggressions in both the school community and beyond. The fear of being approached and targeted while walking on the street, driving home from school, or while even sitting at home sparks frustration amongst those who are burdened with this fear every waking moment.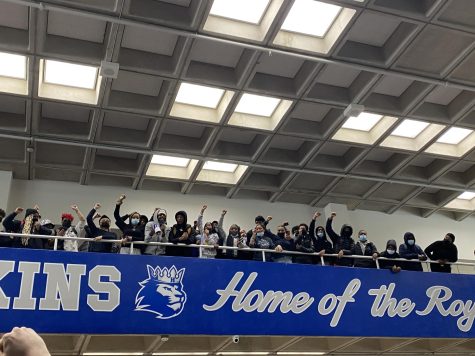 Students felt particularly angry towards the HHS administration who took no action in addressing the devastation that impacted so many young students and their families in ways not imaginable. They felt responsible to take action, put the school administration in their place, and make sure their voices were heard.
The week following the death of Locke set forth three days of different approaches to action that were all completely student-led by the Black Student Alliance, BSA. Camryn McNeal, sophomore, Nalah Fearce, Lamia Fisher, Murad Essack, Jazale Banks, juniors, and Robert Buckingham and Safaria Lewis, seniors, were the primary organizers of the events.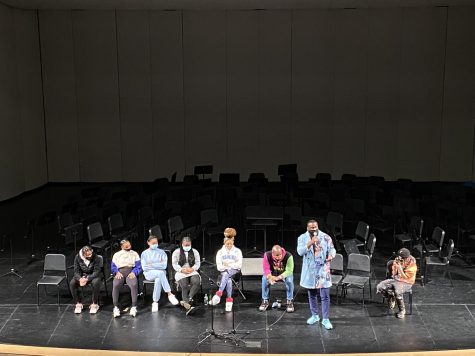 On Monday, a school-wide sit-in was held in the mall where students of all grades were allowed to speak on their personal experiences and responses to the situation. This spanned the entirety of fourth and into fifth block.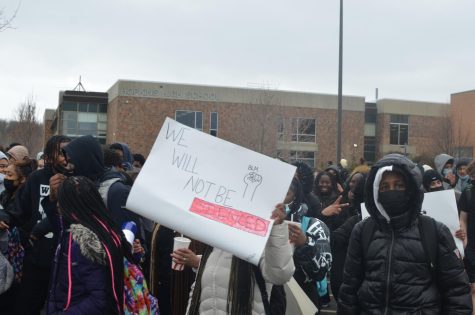 On Tuesday, a formal conversation was held in the auditorium where students were accompanied by the 'Brothers of Hope,' a set of Minneapolis-based motivation speakers, who spoke in a panel-like setting. They had an open discussion and took questions from students regarding all things relating to navigating this difficult situation as a high school student, and the kind of power that young people have to take action and make lasting change.
Wednesday consisted of a walkout as students marched around the parking lot and provided another space for students to speak on the ongoing racial issues in the community. 
Principal Crystal Ballard provided support to the three walkouts that occurred last week. 
"Scholars having an opportunity to share their voices is very important," Ballard said.
Ballard explained that though she supports the peaceful protests of HHS students, she feels that it must be clarified what the goal is and what the plan is to achieve it for students' messages to be heard.
"Ms. Ballard was a real help in the sense that she got us where we needed to be and helped us focus on our goals," Fearce said. "Not all staff supported us but the ones we needed were there."
The fight for justice is not intended to stop after this week of action. Students are more inspired than ever to change the way these issues are addressed in the school community. 
"We plan on holding circles for minority students as well as everyone else," Fearce said. "We want to know what students need so we can make the changes that you want to see in our community."