Player Profile: Nunu Agara
Nov 9, 2021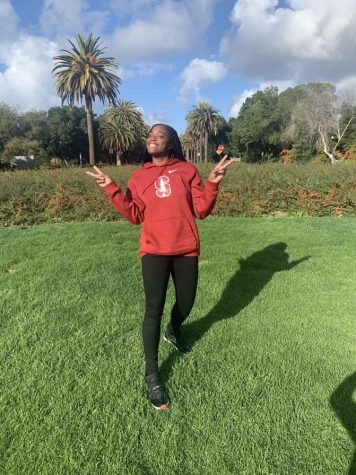 Nunu Agara, junior, has committed to play basketball at Stanford University. 
Agara is nationally ranked at number 32 in the class of 2023, according to Prep Girls Hoops. 
Stanford has won three NCAA national championships, the last one was in March of 2021. Agara will be playing for head coach Tara VanDerveer, who holds the record for the most women's college basketball games won.
"The ball is going to stop bouncing soon," Agara said. 
She puts her education first, and Stanford will give her the chance to play at the number three women's basketball team in the nation and attend the sixth best college in the nation. Agara hopes to become a criminal defense attorney someday, and a Stanford education will do nothing but bring her closer to this goal. 
With an acceptance rate of 3.67 percent and a total undergraduate population of 6,336 people, Agara toured the campus and instantly fell in love with it. 
Agara will become an icon to many young women who look up to the Stanford women's basketball team. 
"Anything is possible, with hard work and dedication, and if you put the time in, I think you can achieve anything," Agara said.