Album Review: Donda by Kanye West
Oct 5, 2021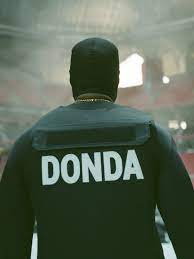 Kanye West recently released his highly anticipated 10th studio album, Donda.
The album is a commemoration to his late mother, Donda West, who passed away early on in his career. The album has received extremely polarized reviews online, with some saying it's a terrible album and others saying it's the album of the year. I fall into the latter — but before dismissing my opinion if you disagree, hear me out.
There is a lot that this album does right.
The features on this album are the best of any album this year. "Hurricane" has an amazing vocal performance from The Weeknd and another top 5 verse this year from Lil Baby. "Off the Grid" contains Fivio Foreign's best career verse and easily another top 10 verse this year. 
Roddy Ricch on "Pure Souls", JAY-Z on "Jail", Young Thug on "Remote Control", Travis Scott/Baby Keem on "Praise God" and others are all more examples of the greatness Kanye pulls out of artists (similar to what we saw with artists like Nicki Minaj and Rick Ross on My Beautiful Dark Twisted Fantasy).
The production on the album is simply the best for any hip hop album this year — and it's not even close. Kanye displays his vast bag of talents production-wise, hitting almost electronic music on "Remote Control", to one of best drill beats I've ever heard on "Off The Grid", to Travis Scott's Rodeo sound on" Praise God". 
The entire album's production follows a dark gospel theme, combining commonly used hip hop sounds with his Sunday Service Choir's vocals and the organ. He also samples many of his mom's speeches through her lifetime and flips them into catchy lines for his songs.
The lyrics on this album are also solid. Kanye's lyrical performances show that he can still be the man that made The Life of Pablo while also being a masterful lyricist in his own right. My favorite song (in terms of lyrics) was on "Jesus Lord" when Ye told a story from the perspective of a kid in Chicago who lost his brother to gang violence. 
Even the more "generic" flows Kanye has are about unique subject matters like his marriage or his faith. However, some verses from previous versions of the album were replaced by worse verses, which is a downfall this category has.
I won't elaborate too deeply on messaging with the album because this is a commemoration to his mom. Obviously the public doesn't understand their relationship like Kanye did, and hence if he sees the album as a good commemoration to his late mother, it is.
I don't have many criticisms of the album. The only one I did notice that affected my experience was that the album was very long. While there weren't any bad songs, the length to listen to it fully was around 2 whole hours.
Now the questions hang: What's with this review? How can an album have so few issues? And if it's so good, why do some people say it's garbage?
I believe that I came at this album from every way I see fit, which involves features, production, lyrics, and overall messaging. In each category I couldn't find any examples of serious issues or downfalls. That being said, I'm still a huge Kanye fan. Hence, I will say that my review may be slightly biased no matter how much I try to curve against it. At the end of the day a review will always be subjective and a result of my taste.
Overall, I rate this album a 9/10.