President Obama hosts virtual graduation
May 20, 2020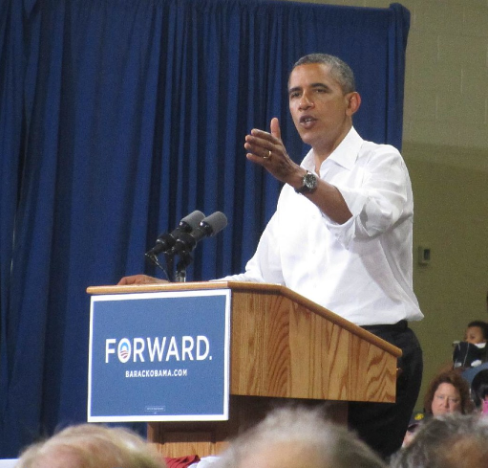 Creative Commons
On Saturday, May 16, former President Barack Obama hosted a virtual graduation ceremony for the Class of 2020 graduating class. 
Many seniors across the nation and within HHS feel like they are missing out on an integral milestone due to the coronavirus pandemic, considering restrictions surrounding large gatherings have prevented traditional graduation ceremonies. 
"I will miss being able to walk onstage to get my diploma. I was really looking forward to that," said Vaeh Vasquez, senior. 
The program, entitled "Graduate Together: America Honors the High School Class of 2020," seeks to provide some closure and encouragement for current seniors. 
Athlete Lebron James, activist Malala Yousafzai and actor Timothee Chalemet are just a few examples of the many celebrities featured in the program.  Real seniors across the nation were also included in this montage, highlighting their accomplishments and promoting optimism for the future. The end of the program was concluded with a speech from former President Obama himself.
This program is an example of an outpouring of support for the Class of 2020 within the past few months. 
"I have gotten a lot of congratulations from my neighbors who I don't really know very well, along with family friends. They know how big of a step graduation is and feel bad for us," Vasquez said.