The 15 greatest rap songs of all time: Number 4
May 15, 2020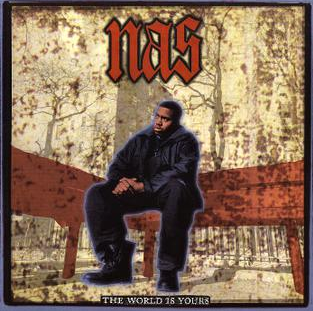 Nas – "The World Is Yours" (1994)
"The World Is Yours" holds tremendous sentimental value to me, as it was featured on the NBA 2K13 soundtrack curated by Jay-Z, which got me into hip hop. Starting with Nas and "The World Is Yours" could not have been a better introduction to what classic hip hop is all about.
Many rappers have tried the Tony Montana-Scarface shtick, but few if any pulled it off like Nasty Nas on "The World Is Yours," one of the many hits off his acclaimed debut Illmatic.
A timeless Pete Rock instrumental that Nas himself called "a piece of art" is complete with jazzy piano passages that were in vogue across the early 90's New York hip hop landscape from Ahmad Jamal's "I Love Music" gives Nas the floor to spin his own Tony Montana tale. "The World Is Yours" mantra is fitting for Nas' debut album since he was on the rise after growing up in the Queensbridge Housing Projects of Queens, NY.
Like most material on Illmatic, there are vivid visuals of how Nas grew up in The Big Apple by "aimin' guns in all my baby pictures" and there are a couple of references to the Five-Percent Nation, which is fitting for how Nas shows concern and love for his crew and people who came from the same predicament as him throughout the different housing projects of New York City.
The chorus is one of the most easy-to-learn yet empowering in hip hop history, with Rock entering the fray to ask "Whose world is this?" to which Nas answers "The world is yours." It doesn't try to do too much and is still one of the most iconic refrains in modern hip hop.
"The World Is Yours" is an empowering hip-hop anthem at its very core. While the lyrics are about Nas' come up, the message and infectious refrain could easily be projected onto anyone who has come from hardship to do big things.
This is New York hip hop at its absolute best. While "The World Is Yours" sits as my favorite song in Nas' catalog, the entirety of Illmatic is worth a listen, especially for those new to the genre.