The 15 greatest rap songs of all time: Number 6.
May 13, 2020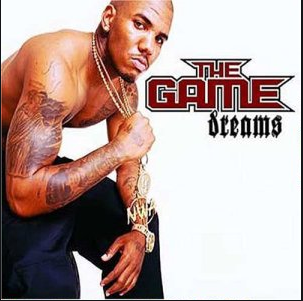 The Game – "Dreams" (2005)
Urgent would probably be the most appropriate word to describe "Dreams," a Kanye West-produced meditation off The Game's revered debut The Documentary. And when you dig into the lyrics of the song, it becomes apparent why Game sounds like he is on his deathbed thinking about what he could have done differently.
The first verse starts by referencing Game's two-day coma after being shot five times in 2001, and he goes on later in the song to talk about others who suffered an early death like he nearly did. The different mentions of figures like Martin Luther King Jr., R&B sensation Aaliyah and former N.W.A. member Eazy-E among others could be construed as a meditation on how he needs to live every day like it's his last. His interpolation of Nas' "NY State of Mind" when he says "sleep is the cousin of death" gives it the aura of paranoia and he is anxious that he won't get so lucky the next time he is shot.
"Dreams" is not the first song about surviving an attempted murder. Game's G-Unit cohort 50 Cent made the track "Many Men (Wish Death)" that centers around an incident where 50 nearly lost his life due to gun violence.
Comparing these two songs between two close friends and collaborators turned enemies is quite different. While 50's song is good in its own right and has some references to the physical and emotional scars of the shooting, the track serves more like a taunt to the man who shot him as well as anyone who would consider taking his life.
Game, on the other hand, does not see "Dreams" as a moment of retaliation. He sees it as a reflection on all he could have lost if he had passed away. Moments of defiance pop up, yes, but vengeance is the last thing on his mind on the track.
The song is both paranoid and grateful at the same time. It's an interesting combination of emotions for The Game to display on one of many biographical tracks from his aptly named debut, but it shows the complexity of Game's post-coma mind state in a beautifully raw manner. 
Kanye West could not make more sense as a producer for "Dreams," as he had a near-fatal car accident a year after The Game was shot. Their shared glimpse of death allowed the two to create a song that could best encapsulate the feeling of nearly losing everything in an instant. Game even gives a nod to his producer, comparing himself and his road to recovery to Kanye's, living to speak about their tragic events and putting things into perspective as a result of it.
Speaking of Kanye, I consider this to be one of the best instrumentals in his illustrious canon. The strings hanging in the background are a nice tone-setter for the cinematic recollection and ponderance, and the sample of Jerry Butler's "No Money Down" could not have been handled any better. Ye placed the sample throughout the track, either stuttering part of the sample to feel like just another cog of the instrumental or bringing it up to work it into the hook, where Game still sounds shell-shocked from the shooting, almost as if he is waking up from a bad dream.
While many of the lyrics on here focus on the shooting and coping with it, he also has the same anxiously hopeful feelings about achieving his dreams when it comes to ascending through the rap game like his mentors Eminem, 50 Cent and Dr. Dre, and making a solid impression on his first album. Trying to combine Jay-Z's Reasonable Doubt, Biggie's Ready To Die and Snoop Dogg's Doggystyle into one debut record is ambitious, to say the least, but "Dreams" and the other tracks on The Documentary put it into the conversation of best debut rap albums of all-time.
Game shares towards the end of the track that he was dedicating it to Yetunde Price, the half-sister of tennis stars Venus and Serena Williams, who was killed by a stray bullet during a gang shootout in Compton, Calif. on Sept. 14, 2003. Given the song's topical focus, the tribute was fitting and Game did her tremendous justice on this incredible song.