The 15 greatest rap songs of all time: Number 11.
May 6, 2020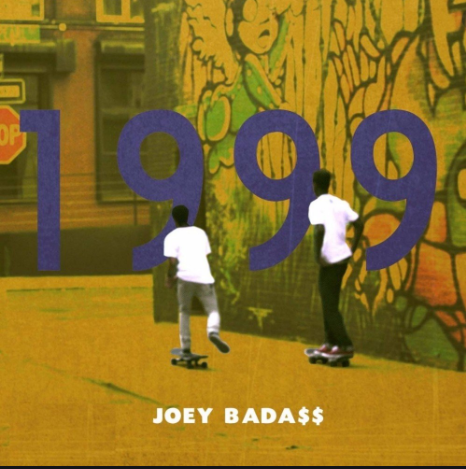 Joey Bada$$ feat. Capital Steez – "Survival Tactics" (2012)
Like an atomic bomb out of Brooklyn, Pro Era announced their arrival on the East Coast rap scene with a boom bap revival that very few originators of the style could replicate.
Joey and his childhood friend Capital Steez come into "Survival Tactics" with a militant zeal and a take no prisoners attitude while destroying anyone who dares step into their line of fire. 
Picking the best part from "Survival Tactics" is nearly impossible. How can one decide between the instrumental, which has one of my favorite drum patterns laid on a track ever and feels like Joey and Steez are marching into a war zone, or the lyrics, which have so many double entendres and word plays that will make you lose your mind cause of how genius they are?
The entire track is made all the more impressive given that Joey was only 17 and Steez was just a month away from turning 19. Artists who were twice the age of these two burgeoning stars could never have come up with show-stopping moments like Steez saying "King Arthur when he swung his sword/Or king author, I ain't even use a pen in like a month or four" or Joey declaring "My P.E.-conglomerates 'bout to P-E-E on any wanna-B-E, weak MC.
We will unfortunately never see another collaboration between these two rappers who were wise beyond their years, as Capital Steez took his own life less than a year after the release of Joey's debut mixtape which "Survival Tactics" landed on. But Steez's talent was unmistakable, and Joey has continued to carry the legacy of his lifelong friend to a stellar career and prominence which they had both strived for.