Tuesday Tunes: Five quick tracks
Apr 21, 2020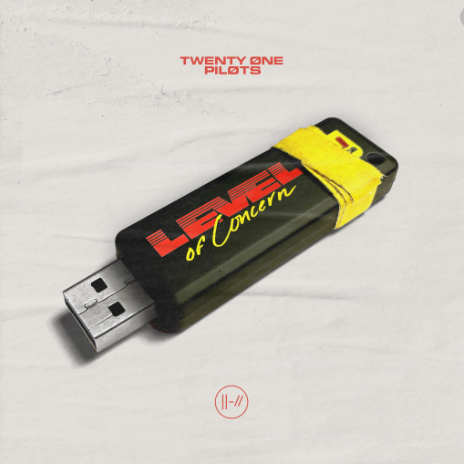 With everyone stuck at home, there are obviously many ways to become sad and down. However, one positive is people are enjoying listening and discussing music in a whole new way, Here are five quick tracks to make your Quarantine that much better:
twenty one pilots – "Level of Concern"
Tyler Joseph and Josh Dun are back with a single that has put a lot of stressed out people to ease. No pun intended. If you are hardcore twenty one pilots fan you might've have gotten both of those references.
Nevertheless, "Level of Concern" is a fun, quirky song that is easy to vibe to because of the 80s theme going on throughout the track. Joseph and Dun don't really have a genre of music and it only gets harder to figure out with this song because it sounds nothing like their other stuff. 
If you are at all feeling stressed during this mysterious time, listen to "Level of Concern" and I guarantee your spirits will be brought up.
Dua Lipa – "Break My Heart"
I'm not the biggest Dua Lipa fan. I liked "New Rules" a lot but I never really listened to a lot of Dua Lipa content. However, I am a huge fan of "Break My Heart".
While it does sound like a lot of her previous stuff, it is a really good and easy song to dance to. If it isn't already on 101.3 KDWB, it will be on there soon because it's just a classic pop song that people love.
Dua Lipa is an underrated artist and while her new album isn't going to blow anyone away, this song along with a few others should be well recognized. Dua Lipa is still young as well and I believe the best of her is yet to come.
DaBaby – "Jump"(feat. YoungBoy Never Broke Again)
While the album isn't that good, this song slaps. DaBaby provides us with a classic DaBaby song that is just way too much fun. 
Overall BLAME IT ON BABY is a very average album, there are a few really good tracks and this is one of them. KIRK and BABY ON BABY were both a lot better so if you want good DaBaby music, listen to those albums and then this song.
NBA Youngboy actually is pretty good on this track and to go along with the fun beat, it makes for a just a really stupidly funny song. I will say, DaBaby is an extremely consistent rapper and I think his best stuff is still yet to come.
The Weeknd – "Hardest to Love"
This is the song of the year(so far). Not only did The Weeknd deliver the song of the year with "Hardest to Love", but also the album of the year with After Hours. 
I could talk about the album forever but for now I will just focus on "Hardest to Love". This silky smooth love track is so beautiful. It shows off The Weeknd's amazing singing skills that we really haven't seen in the past. 
With an unreal instrumental and just gorgeous flow throughout the whole song, I honestly can't find a bad thing to say about this song. If you live under a rock and somehow haven't listened to this album, do it right now because it's amazing.
KSI – "Poppin" (feat Lil Pump and Smokepurpp)
I know what you're thinking. KSI? Like the Youtuber? Lil Pump? Who likes that guy? And who in the world is Smokepurpp? Before you judge the song, give it a listen and then talk to me. You still might hate the song because it is weird, don't get me wrong. 
The UK YouTube sensation KSI dropped a duo album with other UK rapper Randolph in 2019 and it got mixed reviews. He is coming out with a solo album in 2020 and this one is poised to be a lot better.
With features such as Trippie Redd, Rick Ross, and Lil Baby, KSI and his music career are for sure heading in the right direction. "Poppin" mixes fun and hard rap with an extremely odd beat and it actually kinda works.
KSI is definitely an acquired taste but I recommend checking some of his content out, including this song.