Movie Monday: Birds of Prey
Mar 23, 2020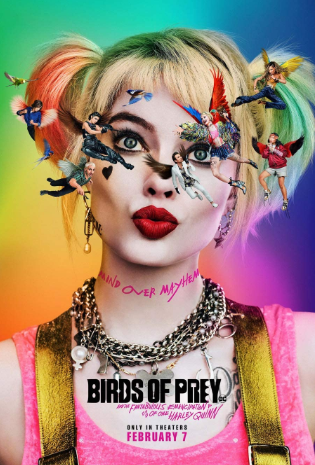 After the major success of Wonder Woman followed up by two very solid movies in Shazam and Aquaman, many thought the DCEU was finally going in the right direction. I believe their newest film Birds of Prey(and the fantabulous emancipation of one Harley Quinn) continued the trend of very good movies.
Despite mixed reviews and only $200 million in the box office, Birds of Prey surprised me as I found myself actually enjoying almost all of the movie.
Margot Robbie stars Harley Quinn right after she has broken up with Jared Leto's Joker. Quinn has a target on her back the entire movie constantly finding people that want her dead.
She is joined by detective Renee Montoya(Rosie Perez), Black Canary(Jurnee Smollett-Bell), and Huntress(Mary Elizabeth Winstead). The four of them are all sought after by Ewan McGregor's Black Mask who is terrifying.
McGregor really made the movie for me. His portrayal of Black Mask was absolutely perfect. McGregor and Robbie together made this movie very entertaining.
The other reason I enjoyed the movie was because of the excruciating violence. Some won't like that but most of the scenes where Harley Quinn was fighting were so awesome to say the least.
However, it was truly Robbie that carried the movie. She is the best actress in the world right now and the more roles she is given, the more her legacy will grow.
With a running time of under two hours, I seriously recommend Birds of Prey to all people, but especially fans of super heros and violence.
Rating: 8/10