Movie Monday: Emma
Mar 16, 2020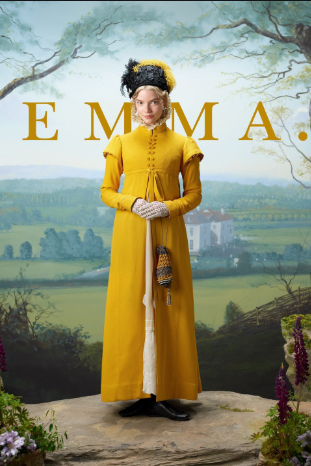 Accompanied with a bubbly staccato score, movie Emma, has hit theaters for the second time, creating two different perceptions of Jane Austen's 1815 novel. 
Despite this adaptation having marketed itself as a comedic melodrama, it has seemingly given itself a name in the satirical genre instead. 
The hyperbolic and larger than life, yet dull portrayal of just about every character, made the movie to possess a level of whimsicality that it just nearly reached. 
The film takes place in England in the midst of the Georgian era, as Emma Woodhouse, the 'strong female lead' of the movie prides herself on not paying any attention to her countless suiters that come her way. 
Whilst men seemingly fall into her lap, Emma is perpetually occupied with the idea of setting up her -of lack of a better word- unsettled friend with various men that they come across. But in true chick-flick fashion, Emma's meddlesome ways and abundant jealousy finds herself getting in between her friend and various men. 
Although throughout the film Emma put up a good fight to convey the audience that she would not end up the man we all knew she would, this date movie's stars aligned just in time for her to set up her best friend in time for her to secure the only man would challenger her throughout the entirely of the movie. 
In turn, Emma is the epitome of the book being superior to the movie, as Austen's creation was revolutionary in its time. 
Austen changed the face of fiction as she wrote a novel about a woman who did not care to be married, making the novel standout given the time period's rigid social class norms.
Despite a rather slow climax and a waltzing plot, Emma is exemplair in terms of its trueness to its original text, making it a substantial film to see.