Movie Monday: Parasite
Mar 9, 2020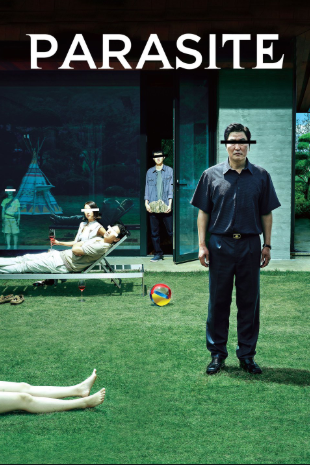 If there's any film that dominated the 2020 Oscars, it was "Parasite," directed by Bong Joon-ho of South Korea. 
Nominated for six awards, Parasite won four: Best Picture, Best Original Screenplay, Best Director, and Best Foreign Language Film.
After watching it myself, it's easy to see why it was so highly regarded. 
The first half of the movie was chaotic. After Ki-woo Kim, or "Kevin," is hired by the Park family, the rest of the Kim's slowly find their way into the Park household to leech off their wealth, never revealing their family affiliations. This happens through incredible manipulation each time, seen especially when they get the Park's original driver and housekeeper terminated. 
Around the middle point of the movie, the largest plot twist is finally revealed. The original housekeeper's husband had been living in a bunker under the Park's house in hiding for years, even before the Parks moved into the house. The housekeeper, Moon-gwang, finds out the Kim family's secret, and threatens to tell the Park's. 
From this point forward, the movie became violent, with the Kims trying to silence Moon-gwang and her husband Geun-sae, and the tension between the rich Parks and poor Kims building every second. I, at last, understood why Parasite was recognized as a Thriller. 
My initial interpretation of Parasite was relatively surface-deep: The Kims, and Moon-gwang's family, are the parasites. Their morals were disgustingly flawed, and their actions were completely uncalled for.
I went to bed afraid of a middle-aged man living in my basement, but undisturbed about the deeper meaning of the movie. After giving it more thought, though, I realized that Parasite's true meaning was much more complicated than that.
Every party in this film is guilty of relying on others. Moon-gwang, Geun-sae and the Kims leech off the Park's wealth to be successful. But the Park family, ignorant to the problems that plague the lower class and even insulting the people who serve them, rely on the working class to make their daily life work.
Parasite is compelling in its depiction of the socioeconomic inequalities in today's society, in a way that is jaw-dropping and keeps you guessing (and being wrong) about where the plot will go next.
If you've got time to spend on a movie this weekend, it should be Parasite. The movie is available to rent on YouTube, Amazon Prime, Google Play, and Vudu.
Rating: 10/10