The Royals make moves at the True Team Invitational meet
April 30, 2019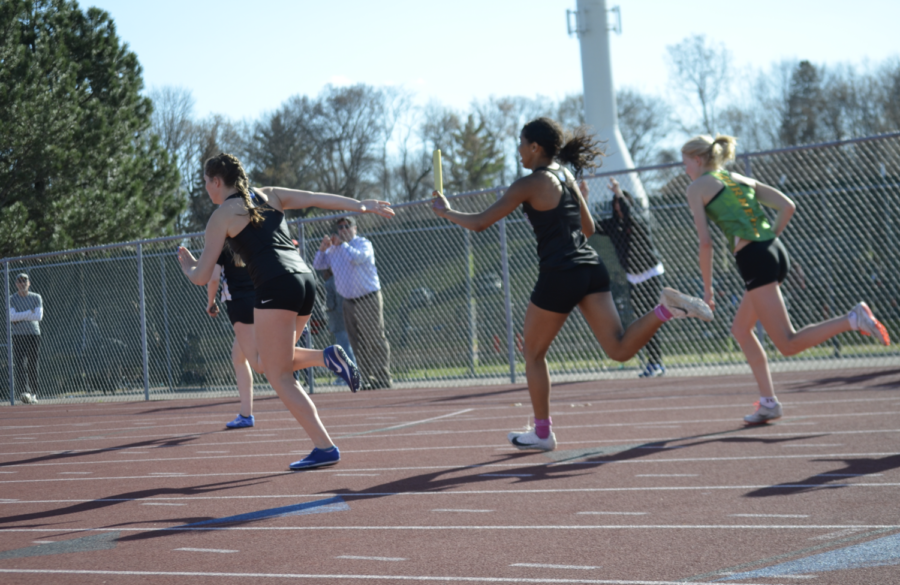 The Hopkins True Team Invitational track meet on Tuesday, Apr. 23 was a success. This is the one and only home meet of the season.
The boys varsity team scored the highest in its section, with 882 total points. The boys 4×200 relay won with a winning time of 1:27.89.
The girls varsity team placed fourth in their meet. Their 4×200 relay also placed first winning by one second. Their time was 1:46.03.
Hopkins boys and girls have been known over the past years for their unbelievable relays in sprints. The boys 4×200 had the best meet of their season against a conference rival, the Edina Hornets.
Joe Fahnbulleh, senior, won the 200M dash finishing in 21.58 seconds. Another senior, Yakob Ekoue, brought home the gold in discus.
Ktyal Price, junior, is a star athlete on the team. She placed first place in high jump and long jump at the meet. She continues to score well and be an amazing contribution to the team.
Last season Hopkins finished second place in the Lake Conference, though so far this year, the Royals are in first place.
"I am getting sad that the season is already halfway over. It is going to be hard not seeing my track friends every day next year," said Sam Leervig, senior and captain.
Hopkins looks forward to sections coming up as they are on a successful streak.