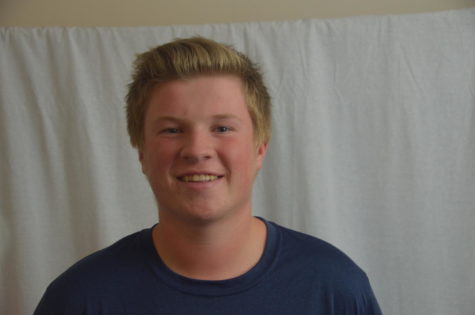 David's Picks:
David's Picks:
MVP: This shouldn't be a discussion, like a lot of the awards this year. James Harden should have won the MVP last year but Russell Westbrook had a phenomenal story that everyone cheered for. However, James Harden is this year's MVP and there is a chance that Houston can go to the NBA Finals this year.
I think it's funny that the Most Valuable Player award doesn't go to the most valuable or even the best. Lebron James is the best player in the world right now but the way Harden has led the Rockets and how he has stepped up in the clutch, is incredible. Harden this year for sure.
Sixth Man: Lou Williams is by far the best bench player in the league and has had one of the best sixth man seasons of all time. He averaged 22.6 pts and 5.3 ast per game this season. Sadly, the Clippers suck so won't be in the playoffs.
Most Improved: This has got to be the most obvious award in the history of the game. Victor Oladipo is now an All-Star and the best player on his playoff team. Oladipo has transformed himself from a basic starter to an absoulte stud. Unfortunately, the Pacers lost a seven game series against the Cavaliers.
However, there is good news in this. Oladipo played so well against Lebron, which says a lot. After trading Paul George, the Pacers thought they were going to have to tanl but Oladipo changed all of that with his awesome play.
Defensive Player: No offense, but this award is so boring. It usually matters a lot because defense wins championships, but this year has been different. The NBA has been more offensive than ever before, high scoring games happen all the time and there is a lack of hustle on like every play. The winner this year will be Rudy Gobert only because Kawhi Leonard missed the entire year with injury.
Gobert missed a lot of games as well but he has been actually a really good shot blocker on a great team. He averaged 2.3 blocks per game which isn't bad, but surely not eye popping. The "Stiefel Tower" will reign again.
Rookie: Ben Simmons has played crazy good this and that is why he will finish SECOND in this year's rookie of the year race. The winner should be Donovan Mitchell, who has been a star on the Utah Jazz this year. He has averaged 20.5 points per game this year and whenever someone averages more than 20 points per game, they deserve to win the rookie of the year.
Also, I do believe that Ben Simmons is a rookie, I'm not debating that at all. I honeslty believe Donovan is a better player and a better leader. Ben Simmons isn't the best player on his team, and his team didn't lose an all star(Gordan Hawyard).
Donovan Mitchell has lead his team better than Ben Simmons and the only reason he is not a higher seed is because the Jazz play in the west. The Jazz were the fifth best team in the western conference this year while starting Joe Ingles at small forward. The majority says Ben should win it, but I think this should be Donovan's award.
Coach: Dwayne Casey should win the coach of the year this season because of his regular season coaching job, which is what the award is based off of. Whenever you get the one seed in a conference with Lebron James, that alone deserves some recognition.
Brad Stevens also did very well but Casey just has earned it more because the Celtics roster is a lot more talented than most people think. The Raptors have a two headed monster and that is kinda it. Casey should and will win the Coach of the Year.
All NBA Teams
All-NBA first team:
G: James Harden, Houston Rockets
G: Russell Westbrook, OKC Thunder
F: Giannis Antetokounmpo, Milwaukee Bucks
F: Lebron James, Cleveland Cavaliers
C: Anthony Davis, New Orleans Pelicans
All-NBA second team:
G: Stephen Curry, Golden State Warriors
G: Damian Lillard, Portland Trail Blazers
F: Kevin Durant, Golden State Warriors
F: Paul George, OKC Thunder
C: Joel Embiid, Philadelphia 76ers
All-NBA third team
G: Chris Paul, Houston Rockets
G: Demar Derozan, Toronto Raptors
F: Draymond Green, Golden State Warriors
F: Al Horford, Boston Celtics
C: Karl-Anthony Towns, Minnesota Timberwolves
All Rookie Teams
All-Rookie first team:
G: Donovan Mitchell, Utah Jazz
G: Dennis Smith Jr, Dallas Mavericks
F: Ben Simmons, Philadelphia 76ers
F: Jayson Tatum, Boston Celtics
C: Lauri Markkanen, Chicago Bulls
All-Rookie second team:
G: Lonzo Ball, Los Angeles Lakers
G: De'Aaron Fox, Sacremento Kings
F: Kyle Kuzma, Los Angeles Lakers
F: John Collins, Atlanta Hawks
C: Bam Adebayo, Miami Heat
All Defensive First Team:
G: Dejounte Murray, San Antonio Spurs
G: Victor Oladipo, Indiana Pacers
F: Draymond Green, Golden State Warriors
F: Robert Covington, Philadelphia 76ers
C: Rudy Gobert, Utah Jazz