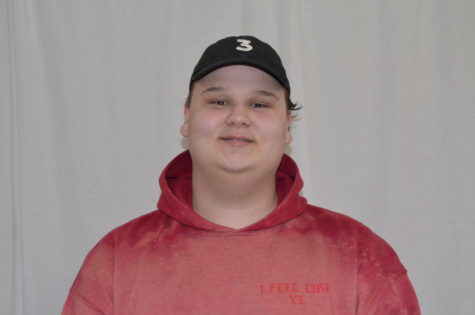 Gianni's Picks:
Let's start this off with the most important award for an NBA Player, MVP.  
It's James Harden, no question.
He has had an unreal season this year. Honestly, I believe that he should have won MVP last season, the only reason in my eyes, that Russell Westbrook won MVP last year was because of the story.
He comes back that season after his best friend, Kevin Durant, left him to join a superteam and people were writing off the Thunder. Westbrook led his team to a 47 win, 6th seed season. Russell comes out and averages a triple double, which is the first time any player has done that since Oscar Robertson in the 1961-62 season.  
If Harden had averaged two more rebounds and one less assist, he wins MVP last season, that's just a fact.  Harden led a team with the second best player being Eric Gordon, a player that is not much more than a spot up shooter.  Westbrooks second best player was Steven Adams, an incredible paint protector that can excel in the pick and roll.
This year was the same thing but even worse for Westbrook than it was last year. Westbrook did the exact same thing that he did last year, averaged a triple double.  The Thunder added an all star in Paul George who can give you 20-25 points per game (PPG), and an ex all star in Carmelo Anthony, and the won an astonishing, one more game.
The Rockets added one more player this year, a great point guard in Chris Paul, people were doubting the Rockets this season.  Saying that the backcourt with Paul and Harden might not work out because they are both ball dominant players, but it worked out excellently. The Rockets won an impressive 10 more games than last season, and took the first seed from the juggernaut Warriors team.  
James Harden had an unbelievable season, and showed everyone that no one other than him should win the award this season.
Next, is the Sixth Man of the Year, which may be even easier than the MVP.  
It's Lou Williams, he almost made the all star game as a bench player. There is nothing else that needs to be said.
Past that, Most Improved Player.  This is another one that really isn't that much of a discussion. It's Victor Oladipo, the Thunder traded him and Domantas Sabonis to the Indiana Pacers for Paul George. At the beginning of the season, the Pacers appeared to have gotten absolutely robbed in this trade.
They traded an average at best starter at the time in Victor Oladipo, and a young big in the league that hadn't really shown flashes of much more than that of what people came to expect out of Oladipo.  
Sports Illustrated predicted that the Pacers would be the 11th seed this year.  They won the same amount of games as the Thunder, got the fifth seed, and took the Lebron James led Cavaliers to a seven game series in the first round.  
All of that is due to Victor Oladipo, an all star this season, who averaged over 23 PPG.  Oladipo was averaging over 24 PPG at the all star break. To put that into perspective, he was averaging more points than DeMar Derozan, Joel Embiid, Kristaps Porzingis, Kemba Walker, and the most important of all of them, Paul George at the time.
Oladipo is going to be an all star for years to come and in my opinion, could be an MVP candidate in the next five years.
The award that I'm most annoyed with is the Rookie of the Year.  I am giving the award to Ben Simmons, because he has had such a crazy season, leading the 76ers to the three seed this year, but I want Donovan Mitchell to win it.
People say that Ben Simmons isn't a rookie, which he is, that's not even an discussion. If that's the only argument you have, you're losing the debate.
I just like Donovan Mitchell as a player and a person so much more than Ben Simmons. If you think about the Jazz, they lost their best player in Gordon Hayward, and were projected to win 40 games and miss the playoffs.  They were a 48 win, fifth seeded team that beat the "superteam" in Oklahoma City.
Defensive Player of the Year is a very easy award.  It's Rudy Gobert, there is no one in the league that is even close to his defensive presence.  Kawhi Leonard only played about 10 games this season, so he's out. Draymond Green took a step back defensively, Kristaps Porzingis had a season ending injury towards the middle of the year, and there really isn't anyone else that can compete.
The final award is the Coach of the Year.  This one can become a bit of a debate. I think that it should go to Brad Stevens,  the Celtics didn't have the best luck when it came to health this season.
In the first game of the year, Gordon Hayward went up for an alley oop and came down with a broken ankle and an ended season. Later in the year, Kyrie Irving went down for the rest of the season with a knee injury.  The only notable player left healthy on the Celtics that has been in the league for longer than two or three years is Al Horford.
The Celtics went 9-6 in the last 15 games after Irving went down, with a six game win streak in the middle of that.  Now in the playoffs, (I know that the playoffs aren't supposed to "count" for awards) they beat the Bucks in a seven games series in the first round and now it looks like they are going to beat this very young, talented 76ers team.
All-NBA first team
Guard: Stephen Curry
Guard: James Harden
Forward: LeBron James
Forward: Kevin Durant
Center: Anthony Davis
All-NBA second team
Guard: Russell Westbrook
Guard: DeMar Derozan
Forward: Giannis Antetokounmpo
Forward: Paul George
Center: Joel Embiid
All-NBA third team
Guard: Chris Paul
Guard: Damian Lillard
Forward: Draymond Green
Forward: Al Horford
Center: Karl Anthony-Towns
All-Rookie teams
All-Rookie first team
Guard: Lonzo Ball
Guard: Donovan Mitchell
Forward: Jayson Tatum
Forward: Ben Simmons
Center: Bam Adebayo
All-Rookie second team
Guard: Dennis Smith Jr.
Guard: De'Aaron Fox
Forward: Kyle Kuzma
Forward: Lauri Markkanen
Center: Zach Collins
All-Defensive first team
Guard: Ricky Rubio
Guard: Victor Oladipo
Forward: Draymond Green
Forward: Trevor Ariza
Center: Rudy Gobert