Movie Monday: Game Over, Man!
Apr 23, 2018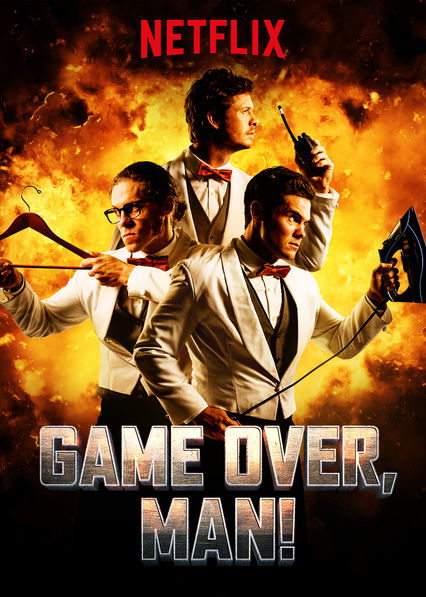 The movie, Game Over, Man! is a Netflix movie about three housekeepers, Alexxx, Joel and Darren, at a hotel who are not good at their job. The housekeepers are looking to get money for their up and coming video game. They look to meet with a man, Bae Awadi, who could have the money for them.
Alexxx, played by Adam DeVine, Joel, played by Blake Anderson and Darren, played by Anders Holm got in trouble for upsetting a customer. They get one more chance to redeem themselves by being the waiters at a party. The three housekeepers soon find out that Bae Awadi will be at this party.
The three housekeepers decide to take on this opportunity and attempt to get the money they need for their video game. The task is not easy with there being a lot of security around Bae Awadi and trying to not upset their boss again.
The party is taken over by a group of terrorists who take the whole party hostage. Alexxx, Joel and Darren manage to not be taken hostage. The three look to save everyone who was taken hostage, but first have to overcome the group of terrorist.
I personally thought this movie was very funny and worth watching. As well I am also excited for the sequel to come out in the near future.
Overall Rating: 7/10