Player Profile: Parker Stoddard
April 20, 2018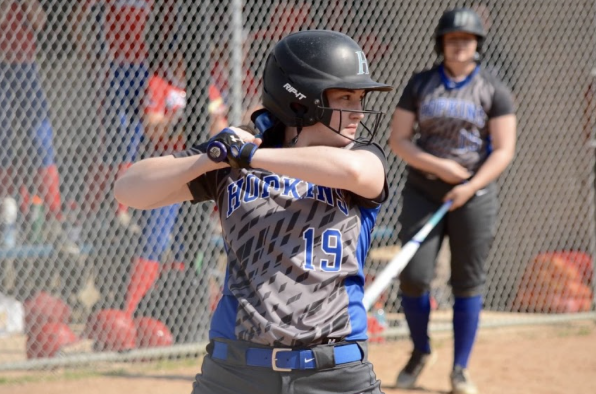 provided by Parker Stoddard
Parker Stoddard, junior, is a captain for the 2018 season for the Hopkins Royals softball team. The girls softball team is a very talented team that won sections last year and will look to repeat that achievement this season.
"The team looks really good this year. We have a much younger and different team this year than last year, but we are all here to prove we can play at the same level as last year. I think we can definitely win sections again this year (knock on wood), but only if we make fundamental plays and hit the ball consistently," Stoddard said.
Stoddard is in a big position of leadership being the captain of the team. This will allow her to be in control of leading the team with positive attitudes and help the team with overall success this season.
"One thing I do as a captain to help my team is by working on myself and push the girls. I am a loud and outgoing person on and off the field. I think the girls feed off of that with lots of positive attitudes," Stoddard said.
The Royals are having a little bit of trouble outside. Multiple games have been delayed throughout the state due to weather. The snow continues to fall and the royals have to continue to stay inside to practice.
The team has been forced into the lindbergh center and has even had to rent out facilities such as the Eden Prairie dome to hit and field fly balls.
"We practice in Lindbergh for about an hour and a half every week day. The weather is affecting the time we have together to practice certain plays but it doesn't affect our performance as a team," Stoddard said.
Not only will Stoddard help improve her team, but she will also have to improver herself. She has many goals for herself this year such as,
"For my personal goals I mainly want to focus on my batting average. I hope to improve it to about a 300. I have been practicing my hitting a lot and feel I can easily achieve this," Stoddard said.