Boys basketball looks to sting the hornets and improve to 5-0 in Lake Conference matchups
February 8, 2018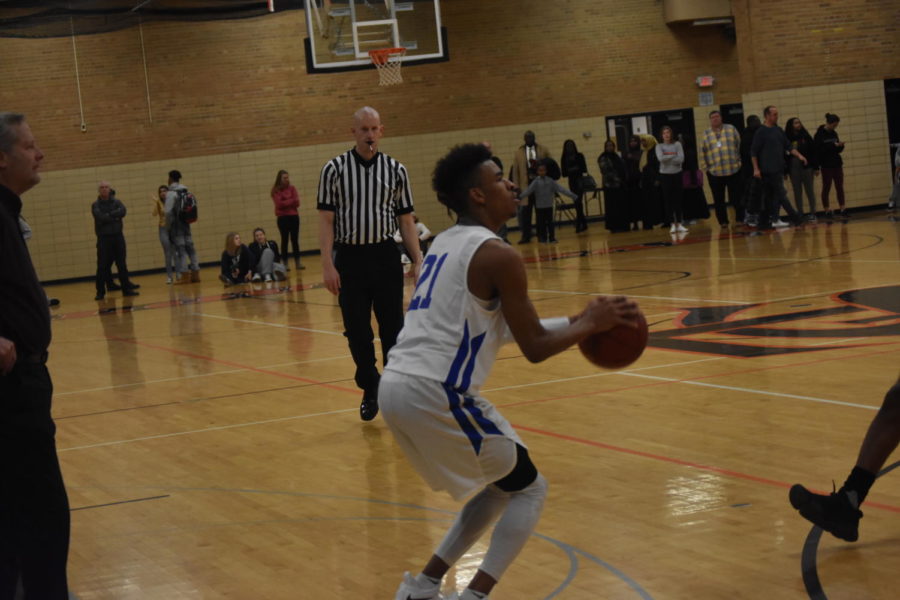 Boys basketball looks to sting the hornets and improve to 5-0 in Lake Conference matchups
Last Friday, the Royals boys' basketball team was able to 4-0 in the Lake Conference after a 90-77 win over the Minnetonka Skippers.
The Royals have now defeated every team in their conference once and will play each one more time. Tomorrow they will play the Edina Hornets for the second and final time of the regular season.
The Royals were able to beat the Hornets earlier in the season 81-59 behind Zeke Nnaji, junior, and Anthony Davis, senior, who scored 20 and 17 points, respectively.
The Hornets were led by Anders Nelson, senior, who scored a game high of 23 points. Luke Glenna, senior, also provided 16 points but that wasn't enough against the number two team in the state.
Nnaji and Davis are also leading the Royals in scoring this year with 19 and 15.8 points per game, respectively. Blaise Beauchamp, sophomore has also been a big help with the Royals success.
The Hornets are in a tough stretch right now losing three straight games, two of them being against Lake Conference teams to bring them to 12-5 and eighth in the state.
The Royals on the other hand have now won 20 straight to bring them 20-1 on the season and have them sitting at number two in the state and twelfth in the country.
After this game, the Royals will take a quick break from the Lake Conference and play against the Minneapolis North Polars.