Movie Monday: Wonder
January 8, 2018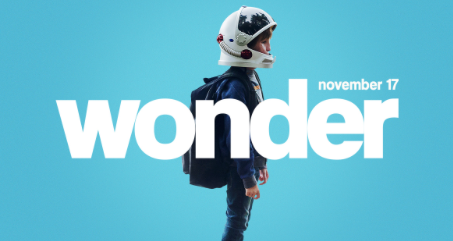 Based on the New York Times bestseller, Wonder follows the relationship between the author of the novel and her son. The film follows August (Auggie) Pullman, a young boy with facial deformities, who starts public school for the first time.
Wonder is an emotional and heart-warming movie that will leave people in tears, from Auggie being bullied at school, to his dog, Daisy, passing away. From beginning to end, the film tugs at heartstrings and brings audiences together in compassion.
The movie did a good job at casting the characters to match their descriptions in the novel. It was also nice to see actors playing the roles of characters who are similar their own age, particularly regarding the children in the movie, rather than hiring actors who are a lot older than their given characters.
The movie did leave out parts of the book however, including major events from the plotline. The novel emphasized some of the other characters' stories more, including the sister's. The movie focused specifically on Auggie and his journey from getting bullied to making friends.
Overall, I thought the movie was very good, except for the fact that they left some important scenes out. I would give the movie a rating of four out of five stars.