HHS Students rock colorful bracelets made by Student Wellness Committee
November 8, 2017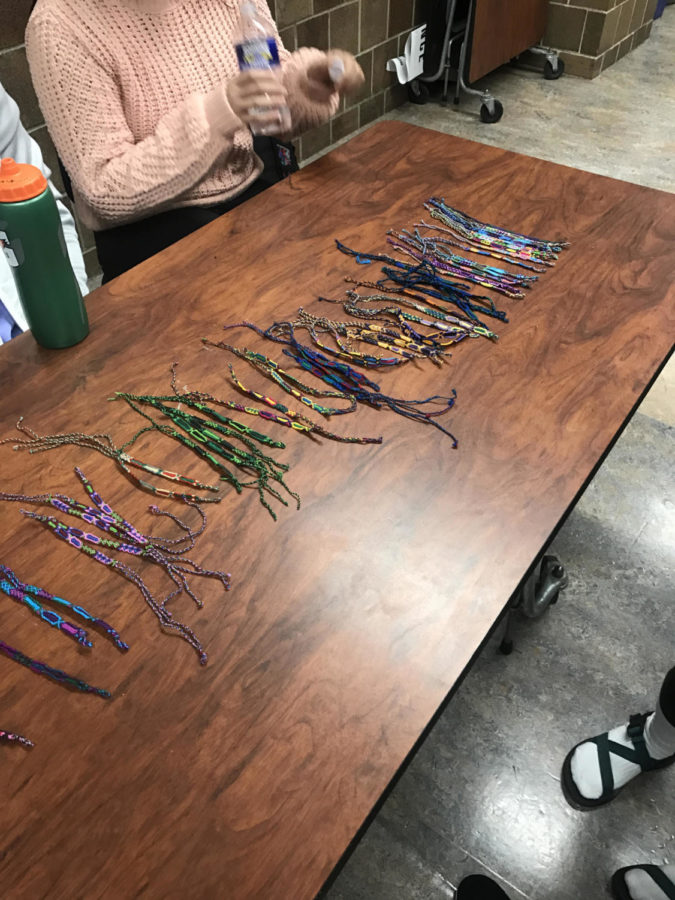 HHS Students rock colorful bracelets made by Student Wellness Committee
Many HHS students were rocking colorful bracelets this Thurs., which were sold during lunch. Those bracelets, as well as a few other items, were a message of thanks to the Student Wellness Committee.
This past week was labelled 'Love Yourself Week' by the committee. Each day they had a different approach to get students involved with mental health and self-love.
"[We want] individuals to feel better about themselves," said Eva Michielson, junior.
On Monday, the committee handed out rubber bracelets in return for student signatures on a poster agreeing to love themselves.
Red heart-shaped stress balls were handed out on Tues., if students wrote an idea to help promote mental health on a post-it note.
The 'Love Yourself Week' is a representation of what the Student Wellness Committee's goals are as a group.
"Our main focus is to make the student body feel important," said Maci Shatirahville, junior. "We want to emphasize the fact that our differences make us unique."
The committee sold friendship bracelets during lunch on Wed., Thurs. and Fri. They were two for a dollar, and the idea was to keep one and give the second to a friend or stranger to make their day.
In addition to the bracelets, students could write free thank you notes to anyone that they wanted to show appreciation towards.
"We wanted everyone at Hopkins High School to know that even though there's so much negativity in this world, and even in our school at times, expressing and accepting kindness and compassion is good for our hearts and souls," Shatirahville said. "We want to give everyone a platform to express that."