Meet the School Board candidates
With three spots vacant on the Hopkins School Board, five candidates are running to be elected on Nov. 7 to serve the Hopkins School District.
Oct 12, 2017
Chris LaTondresse
Chris LaTondresse has deep roots in the Hopkins community, an alumnus of Alice Smith Elementary, Hopkins North Junior High, and HHS. LaTondresse currently lives in Hopkins and his son attends school in the Hopkins school district.
"My whole public leadership journey started in these schools, and running for school board is part of bringing that back around full circle," LaTondresse said.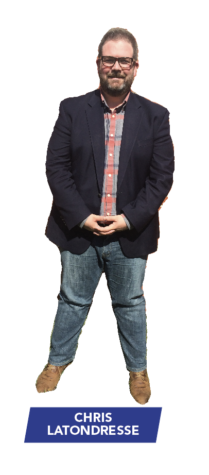 His experience as a civic leader spans over both government position and local positions. He worked in the Obama Administration where he was an advisor for the U.S. Agency for International Development (USAID). LaTondresse is currently working as a leader at the Expectation Project. As a leader he advocates for the highest level of education for all people
"Public service is in my DNA. My full-time work is in education advocacy," LaTondresse said.
LaTondresse believes in the "Hopkins Promise" to great education. He wants to further develop that promises and insure top of the line education for people with all kinds of backgrounds.
"As the district grows more diverse, ensuring that the promise extends to every single student in our district," LaTondresse said.
He is concerned that with the slight drop of enrollment over the past ten years, Hopkins might not be getting sufficient resources to support its growing community. However, LaTondresse also believes that with Hopkins' increasing diversity, Hopkins can be a leader in developing new communities that incorporate everyone.
Fartun Ahmed
Fartun Ahmed has been a member of the Hopkins community for over 20 years, including attending Eisenhower Elementary School, Hopkins, North Junior High, and HHS.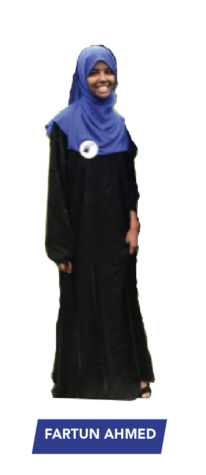 "I grew up and went through the Hopkins School District and as a first generation immigrant, I feel like our school district, especially with the tradition and vision of excellence, helped me foster and craft my academic excellence," Ahmed said.
Ahmed has spent the majority of her career advocating for marginalized communities. Now, she wants to use that experience to help minority families.
"Not all families have the same access to resources and information. I know that there was a multitude of information that my parents did not know about. A lot of it is intercultural competency," Ahmed said.
Ahmed's experiences working for a range of organizations in and out of Hopkins has given her an understanding of how to build curriculums for a variety of ages and maintain high budgets.
Already, Ahmed has been able to bring the Hopkins community closer to their schools by inviting Somali families to discuss their concerns with the new superintendent and nine Hopkins principals. As a school board member, her biggest goal is to make sure that everyone's voices are heard and to equalize academic opportunities for students of all backgrounds.
"My idea in creating that meeting was to develop a relationship between the school district and the Somali parents, so that they don't have to feel like nobody is listening or nobody wants to hear their input or how they are feeling," Ahmed said.
Jen Westmoreland Bouchard
Through programs ranging from the Hopkins Community Education Advisory Council to ResourceWest, Jen Westmoreland Bouchard has been involved with Hopkins for 22 years.
Along with her work for Hopkins, she works as a U.S. Department of Education grant-funded project manager at Normandale Community College. Her job is to connect with education organizations and establish partnerships with other association both in the US and abroad. Bouchard also teaches and trains people in intercultural competence.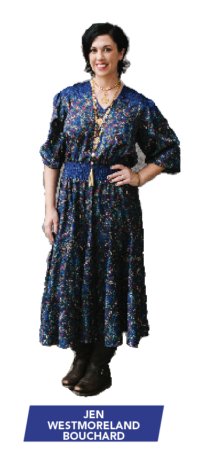 "…I look forward to using my knowledge of our district, my professional background in international education and intercultural competence, and my advocacy and community building experience to bring our district to a whole new level of excellence," Bouchard said.
If elected, Bouchard's goal is to reach educational equality and build intercultural competence within Hopkins.
"Hopkins is the most diverse it has ever been, and this diversity provides immense innovative potential. A district-wide commitment to building intercultural competence at all levels, investment in innovative programming and partnerships, and support for our excellent educational staff and administrators who do the hard work of meeting the needs of our community every day are crucial elements for creating the conditions for success for every Hopkins student."
Steve Semler
Steve Semler has experience in many unique areas, from founder and owner of LearningSim, a program from companies to use as training simulations, to science fiction author to school board member to army veteran.
"From a science fiction author standpoint, I spend time looking forward. What could the future be like? And exploring both the light side and the dark side. I'd love to help steer the public schools in particular toward the light side," Semler said.
Semler is taking a different campaign approach than others: he is running a word of mouth campaign.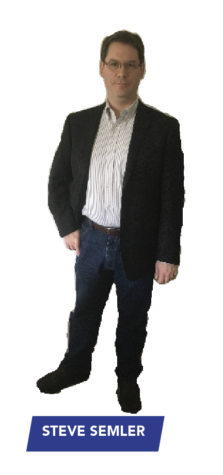 "I thought that trying to reach out to people and answer questions and just spread word -of-mouth that I am available was just probably going to be good enough…At the same time I want to get my name out, but I don't really want to compete with them," Semler said.
Semler is also an HHS graduate and has children in the district so he understands the inner workings of the school district from a student standpoint and a parent standpoint.
If elected, Semler hopes to keep the momentum of the school board going and to create equal access to education and more opportunities for all students.
"There is a big chunk of our community that doesn't have [experience with strong education]. We need to find ways to get children into pre-kindergarten and support them all the way through with as much as possible individualized education. Give each person the tools they need to do more than we might expect of them," Semler said.
Kevin Bennett
Kevin Bennett has extensive experience in education. He has been a teacher, principal, district administrator, college professor, and has served on the board of trustee at MCAD. Bennett has served on a variety of boards in the past including Brandlab and YMCA.
"As a lifelong educator and a life-long learner I think I understand the educational experience in a unique way," Bennett said.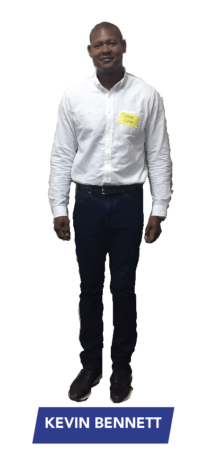 In 2014, many parents and teachers expressed concerns with Bennett's leadership as principal at FAIR School. Bennett understands that while there are some people who may be unhappy with his leadership, there are many that are very pleased.
"Having a career at all levels in terms of being a teacher, being a principal, being in district leadership, I realize that I can't satisfy everyone. There are going to be folks who have different perspectives. But at the end of the day do what I believe is in my heart, especially what's best for students," Bennett said.
Bennett also acknowledges the growing diversity within Hopkins. He understands that diversity is important within the school and the school board.
"Hopkins has grown to be increasingly diverse: socioeconomically, race, ethnicity, religiously, how many languages are spoken throughout our community. I want to ensure that all of those communities feel connected and a part of Hopkins and how we value everyone," Bennett said.