Season preview: Track and field
March 2, 2017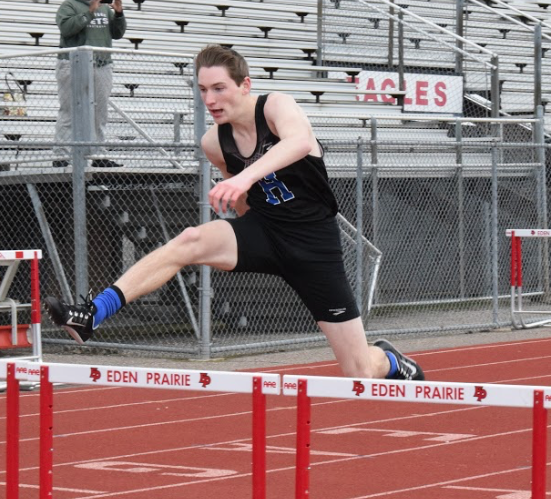 photo by Ron Selargo
As temperatures climbed into the 60's two weeks ago, anticipation for the upcoming spring season among teams began. Among them, the track and field team.
In the recent years, both Hopkins running teams have made a big name for themselves, especially the cross country team. However, the track team has also done big things; the boys making it to State in 2014 and the girls in 2011.
Head coaches Mr. Lovas and Ms. Yesnes have helped guide the team to these successes and hope for more to come this season.
"I think that this year, more than any other year, I'm excited to see our development and progress," Lovas said. "We have the make-up of a championship contender because our team medalled in the top 3 teams at State in 2013 and 2016."
Coach Lovas is relying heavily on the leadership of the team to pave the way to success this season.
"We have a nice balance of talent. Seth Eliason, Joe Swenson and Ben Leervig will lead us on the track as senior captains. All three are versatile enough to contribute in up to 6 events on the track. In the field we'll be led by senior captain and defending Lake Conference Shot Put Champion, Riley Allen. Boye Mafe and Nate Johnson will also make significant contributions in the throws and jumps, respectively," Lovas said.
As for younger and new athletes, Lovas hopes they look to their captains and returning upperclassmen for motivation to continue stepping up.
Track and field events include sprints, long distance, long jump, high jump, hurdles, shot put, discus, triple jump, and relays.
Cimeon Daniel, junior, participates in track and field and is very focused on being competitive. Daniel runs the 110m hurdles, and also competes in the triple jump and the long jump.
"[This season], I hope to make it to State and make a personal record with a time of 14.8," Daniel said. "I'd also like to earn some more scholarships."
Additionally, Daniel hopes to make it to State as a team before he graduates next year.
Sally Reed, sophomore, may participate in track and field for different reasons than Daniel, but is still competitive. Reed runs the 200m, 400m and the 4X200m.
"I run track because I think it is super rewarding to see your improvement as a result of working hard," Reed said.
Although Reed isn't quite as serious about track as other runners, she still holds high goals for herself.
"This year I want to beat my times from last year and improve my starts," Reed said. "My favorite part is being with friends everyday and beating personal records."
The track and field team is currently holding captain's practices, but the season will officially start on March 13.