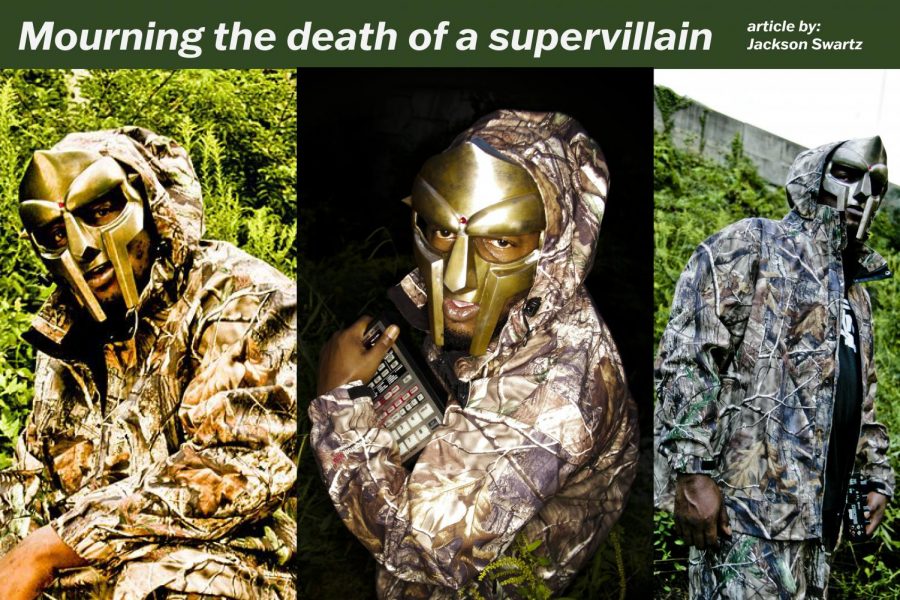 Bennie Goldfarb
In the world of hip-hop, MC MF DOOM always stood as a bit of an outlier, wearing a mask and adopting a superhero-like imagery at a time when 50 Cent was the hottest rapper.
One of the few remaining links to the underground and mainstream, DOOM carved his own slice of hip-hop, releasing a slew of moderately successful albums under the guise of different characters or pseudonyms.
The life and legacy of MF DOOM are one lived vicariously through his character alone, smashing industry conventionalities with each glint of his trademark metal mask. Yet for all the gold and glamour, not much is known about the man behind the mask.
We know his real name is Daniel Dumile, we know he spent a few years under the name Zev Love X, trading verses in rap group KMD. We also know his brother and fellow KMD member passed away, and we know Zev Love X, later adopting the name MF DOOM, soon left KMD due to label disputes and was never heard from again. 
This was until he donned a metal mask, adopted the name of a Marvel supervillain and released his debut solo LP "Operation Doomsday."
The information stops there. Any information to the man behind the mask stopped dead in the tracks. And that's the thing, DOOM wasn't trying to make himself the star of the show. He wasn't eager to be a celebrity or grasping at the embrace of fame. 
DOOM wanted to write music the same way authors want to write books, for themselves. 
DOOM's often credited as "your rapper's favorite rapper" and for the most part, the statement holds true. His bars carry the lighthearted innocence brought on through stream of consciousness, yet could hold their own in any rap battle. His nonchalant and witty flow geared towards letting words shine through, rather than push them to the background. 
That influence is easy to pick out in the works of ex-Odd Future artists such as Earl Sweatshirt and Tyler, the Creator who — like DOOM — constantly pushed the term hip-hop to its limits, rewriting the genre's story lyric by lyric. 
On top of talent as a lyricist, behind the curtain, DOOM juggled his skills as an MC with being an amazing producer. Several of his albums such as "MM FOOD" and "Operation Doomsday" contained tunes mostly produced by DOOM himself under the moniker Metal Fingers. 
His beats were jam-packed with samples and interesting sound bites, containing elements of theatrics that brought on an almost cinematic feel. Like watching old movies or reading old books, DOOM's production contained the graceful dialogue and attention to detail often left unseen in the fast-paced world of today. 
It's hard to write about MF DOOM, and that's the point. 
His discography wide in crate-digging curiosities and penned under pseudonyms, his mask striking his identity aloof. Through originality and indifference to creative input, DOOM created the first cinematic universe in the world of hip-hop. 
He was the genre's Stan Lee, and his loss comes with the death of a figure that constantly breathed originality. 
"I like to give the listener the feeling I could be them, I could be anyone. DOOM is the average joe. He ain't like the flyest coolest dude or the one that got all the money, but he's just the cat you know that's your man. So the mask is like showing everybody that I could be them, or they could be me."