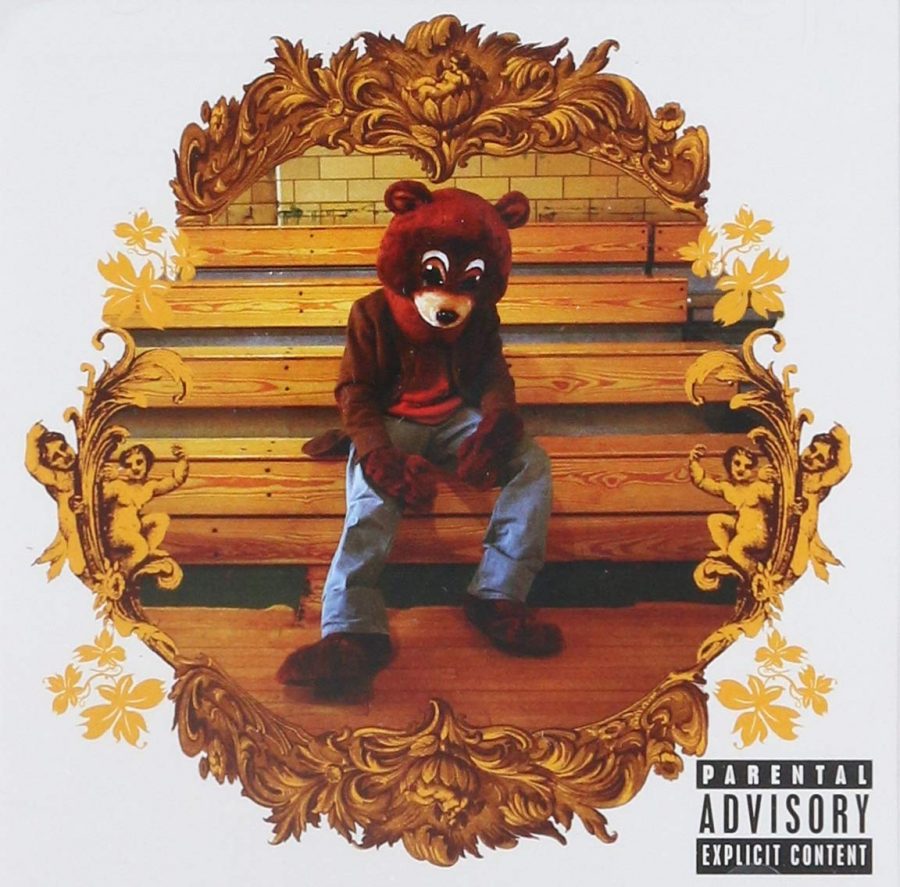 The 15 greatest rap songs of all time: Number 7
May 12, 2020
Kanye West feat. Jay-Z & J-Ivy – "Never Let Me Down" (2004)
A deep cut from Kanye West's first studio album The College Dropout, "Never Let Me Down" is one of the most soulful and uplifting rap tracks that has ever been laid on wax.
The hook, a chipmunk vocal sample from Blackjack's "Maybe It's The Power of Love," is an excellent mission statement to open the track, with the line, "When it comes to being true, at least true to me/One thing I found, one thing I found, oh no you'll never let me down" serving as a basis for the three main verses of "Never Let Me Down."
Another amazing thing about hook the way that Jay and Ye come in towards the end of it and build on top of it leading into each verse gives it the mark of a posse cut or even a "lightning in a bottle" cypher, where they are amping the next person to take the mic and giving them the confidence to unload a fire verse.
The three main verses (we're not gonna include the second, less impressive Jay-Z verse that comes after the song should have drawn to a close) are each all kinds of flames building off the credo in their own unique way. 
Jay-Z starts the lyrical action by talking about how the rap game has never let him down, always being a constant star in the industry and the most established star in hip hop despite changes in style and scenery. The bars, "So when I reload, he holds number one positions/When you hot, I'm hot/And when ya feet cold/Mines are sizzling" tell everyone that he is never off his game and that others only chart at No. 1 when Jay-Z takes a break. With the prominence Jay had before and after the song, it's hard to argue with Hov on this.
Next up, we have Mr. Kanye West at his Kanye best. Both politically and emotionally charged, the Louis Vuitton Don starts off his verse with a quieter instrumental stripped back to just the beat and a lone piano part. 
West's topics range from his family connections to the Civil Rights Movement, where he makes some smart commentary about how even though the times have changed and racism in America is no longer as blatant as it was in the 1960s, it has shifted to a more subtle form of racism. He drops one line where he proclaims, "Racism's still alive, they just be concealin' it" to bring sum up his feelings about racial gerrymandering and a perceived push by white America to spend money frivolously instead of becoming educated.
While this never came to fruition, Kanye also mentioned his then-girlfriend, Sumeke Rainey, and the death of her father, promising him on his deathbed that he would marry Rainey. The context of Kanye's accident about a year before the recording of "Never Let Me Down" gives the sentiment even more weight, as he then thinks about how blessed he is to be alive after the accident unlike his contemporaries Aaliyah and Lisa "Left Eye" Lopes.
But neither hip hop megastar could outshine the third verse by J-Ivy. 
J-Ivy isn't even a rapper. He is a spoken word poet. And he cooked two of the best to ever hold a microphone.
His prophetic verse is one of my favorite in history. His performance is amplified 1000-fold by the gargantuan background chorus that is wailing away while he puts his entire soul into talking about how God has never let him down. It's so beautiful that it has honestly made me shed a tear on occasion.
J-Ivy's delivery is raw, not even rapping, leaning more into the inflection of an energetic preacher. The proclamations J-Ivy throws out there are truly emotional and straightforward, and J-Ivy gives God all of the credit for his talent, claiming, "I get my hymns from Him/So it's not me, it's He that's lyrical." 
His performance draws to a close with the beat cutting off, leaving J-Ivy to end with the chorus still at full force as he concludes with the epic line, "Whenever I open my heart, my soul or my mouth/A touch of God rains out."
 I could put down all the lyrical highlights I have from his verse, but that would mean that I would have to put down the entire verse.
If I were behind the boards of "Never Let Me Down," I probably would have cut the second Jay-Z verse and ended things with the show-stopping third verse. It's a solid performance, especially when talking about the formation of Roc-A-Fella Records in contrast to dealing "rock" before, but it could have been paper-clipped to the first verse since they both carried the same tropes with Jay-Z being the almighty boss figure at the top of the rap industry.
"Never Let Me Down" is a song that often isn't mentioned in the same vein as some of Kanye's most popular songs when the "Best Kanye Song" discussion rears its head. But "Never Let Me Down" is mid-2000s Kanye at the top of his game, with smart and substantive lyrics coupled with soulful production that lifts a listener above the clouds and up to the heavens.