OP/ED: NFL Week 13 playoff picture
November 27, 2019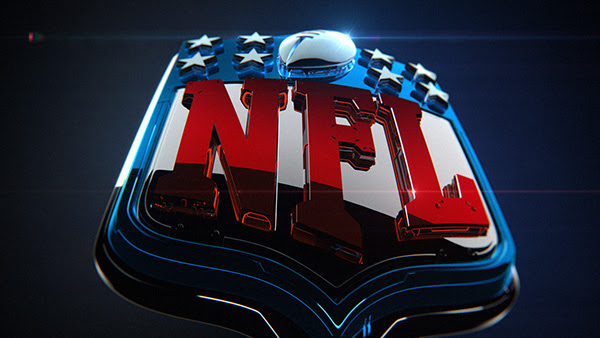 Creative Commons
With only five weeks left, three Thanksgiving games on Thursday, and a whole lot of spots left to be claimed, the NFL playoff picture becomes clearer after every snap. Clinching season is right around the corner, and for some unfortunate fan bases, they are going to be watching some other team come January. 
NFC
1. San Francisco 49ers(10-1)
The 49ers just embarrassed the green and gold on Sunday night primetime. I had doubts with this team after barely beating the Cardinals in two different games, but those doubts are now gone after beating the team many thought was second best in the NFC. Unfortunately for Jimmy G and company, the Ravens and Saints are on the horizon. Isn't it weird to think NFL.com's Adam Rank had the 49ers going 3-13 this season? Don't worry, he had the Vikings going 5-11 and that is far from the truth.
2. New Orleans Saints(9-2)
While I still don't trust the Saints after they got throbbed by the 3-8 Falcons, things are looking up for the Drew Brees led NFC runner-up. Brees has been pretty good back from the hand injury and luckily for him he has two absolute beasts on his offense in Michael Thomas and Alvin Kamara. Thomas has been the best receiver in the league this year and is gunning for that receptions record held by Marvin Harrison. He will probably get it too, because the rest of the Saints receivers, other than Ted Ginn, looks like they won the job by an essay contest. Remember when they had Thomas, Brandin Cooks, and Willie Snead IV all on the same team?
3. Green Bay Packers(8-3)
Aaron Rodgers struggled big time. People need to start criticizing Rodgers when he struggles and this year, he has looked lost during many games. It is time to realize, like it or not, this team's best bet in going far this year is the success of Aaron Jones, not Aaron Rodgers. Earlier, I talked about how the Saints had receiver struggles, this team is just as bad. Obviously, Davante Adams is a superstar, but after him, who is there? Either Geronimo Allison, Marquez Valdes-Scantling, or Allen Lazard need to step up because this team just isn't talented enough to play from behind like they used to. Luckily for the Pack, they have to play the Giants and Redskins in their next two matchups before three division games to end it, including two on the road.
I am not going to say that I am fully disappointed in the Cowboys but I thought they would be a lot better than this. Fortunately for them, the Eagles are just as disappointing, if not more, and Jerry's team finds themselves in first place in the NFC East. Dak Prescott is playing like an MVP I personally thought he could be and Zeke Elliott has not looked the Zeke we all know and love. This has been said before but if they can get Zeke going, Dallas will become a dangerous team. However, four straight games that could go either way, might decide the fate of their season and Jason Garrett's job.
One of the best teams to not be leading their division, the Seahawks are actually in a better spot than the 49ers despite being behind in the race. Oh man is that week 17 game going to be good. While San Fran has the Ravens, Rams, Saints, the Seahawks have to face the Vikings, Rams, and Panthers before finishing up with the Cardinals and 49ers. Both schedules aren't exactly ideal for either team, but I'd give the edge to the Seahawks because SF has to go to Baltimore and New Orleans while the Seahawks get the Vikings at home. Right now, I'd say it's 50-50 between Russel Wilson and Lamar Jackson for MVP with Kirk Cousins and Christian McCaffery lower on the totem pole. Either way, don't worry about the Seattle, they will be fine.
6. Minnesota Vikings(8-3)
As a Vikings fan, I am feeling two emotions so far this season. One of them is confidence(which can be extremely dangerous but at the same time I like it). The other is anger which might confuse some of you. I am angry because the Vikings are debatably a top five team in the NFL and somehow are a six seed in their conference. Kirk Cousins is in the MVP race whether you like it or not. That performance against a top secondary in the NFL with Denver, was an MVP type performance. Out of the five games left however, three of them are primetime which we all know can be scary for captain Kirk but I believe he has broken that narrative and has the Vikings in a prime position to take the division. Also, the Vikings are one of two teams in the NFL undefeated at home at with three divisional games at home, that is huge for the Purple People Eaters.
In the hunt:
Los Angeles Rams(6-5)
Chicago Bears(5-6)
Philadelphia Eagles(5-6)
Carolina Panthers(5-6)
I genuinely do not think any of these teams will make the playoffs. The top six in the NFC are stacked and the only team that has a slight chance is the Eagles. Only because their final five games include the Giants twice, the Dolphins, and the Redskins.
AFC
 1. New England Patriots(10-1)
This Patriots team just hasn't been the same dominating force we have seen in recent history, maybe it is because their schedule is remarkably easy and every other team in their division is miles below them. I don't think the Pats have played anywhere near their fullest potential and that really scares me. The Pats could also finish 15-1 if they can get by Houston and Kansas City which both teams are going to be up for that game. The New England defense will truly be tested when Mahomes and Watson are going to be throwing everything they have at them. Buffalo does not pose a threat to them at all, especially because they are playing in Foxborough. I really hope the Ravens can beat the Pats at Gillette because that is what it might take to win the AFC, which might just be the hardest thing to do in all of the NFL.
There are only two things that can stop this team: Bill Belichick at home in January, and themselves. I believe the Ravens are very close to crossing the line of confident and going onto the cocky side of things. Lamar Jackson is the best dual threat QB… of all time. Don't get me wrong, Vick was great on the ground, but Lamar is far above him in the air and possibly on the ground as well. I'd give him the MVP only because he beat Russell Wilson in Seattle which is not easy to do. My goodness, that matchup with San Fran might just be the game of the year and possible Super Bowl preview as well. Baltimore has a long way to go but if they play anywhere near this level the rest of the season, they can beat anybody the gets in their way, even the New England Patriots. However, that game would be a lot easier in Baltimore.
Starting off the list of secondary team in the AFC or A.K.A teams that will lose to Baltimore or New England come playoff time, is the Houston Texans. Right as I gain confidence in this team, they take it away and lose to the Ravens by 34. I will say this offense is unreal when the have Will Fuller, he is such a difference-maker. Not only do they have the best receiving core in the NFL(when healthy), but their running game is now becoming more and more efficient. Only thing they need is an MVP typer QB, done. They also need a capable O-Line, doesn't have to be spectacular just ok. Well crap. Yeh if that O-Line can't protect Watson and give him like 3 seconds to fine a playmaker, this team has no chance.
4. Kansas City Chiefs(7-4)
Arrowhead Stadium has not been the home field it once was and is now turned into a somewhat easy place to win? Possibly. Losing to the Colts, Texans, and Packers all at home definitely isn't something they will be happy about but there is still a lot of time for KC. Is it bad to say there is one tough game on this schedule remaining when they visit New England. The Bears away won't be easy but the Chiefs are much more talented and they shouldn't struggle that much. Other than those two, three divisional games when the AFC West is relatively weak, the Chiefs should be able to get a nice little boost come playoff time.
I do not know what to feel with this team, like they are good but are they though? Seriously, this is the most confusing team in the entire league because of the lack of quality opponents they have faced. This soon will be tested when they play four teams currently in a playoff spot. To be fair, only two of those teams are actually good. Time will tell if Josh Allen can be the QB all Bills fans can hope for. Allen has talent, but he also lack decision making ability, and that clutch factor. Bottom line is that he is raw, and while I think Allen can make plays, he has benefited from an easy schedule. If this team goes anywhere they are going to be led by their defense, which is remarkable. 
6. Pittsburgh Steelers(6-5)
How is THIS team in a playoff spot. After the "game" against the Browns which felt more like a UFC match, the Steelers barely beat the winless Bengals in a game where we saw Devlin "Duck" Hodges. Which is the worst nickname in the league. If you are interested, the best nickname in the league goes to Chargers kicker Michael Badgely(money badger). Nicknames aside, the Steelers aren't going anywhere unless James Conner gets healthy and starts to carry this team. While unlikely, I think Conner is the most underrated back in the league and has that ability but has yet to show it. If the defense can continue to play well, led by rookie linebacker Devin White, this team might surprise some come playoff time. Yet again, maybe not because their QB has the nickname Duck.
In the hunt:
Oakland Raiders(6-5)
Indianapolis Colts(6-5)
Tennessee Titans(6-5)
Cleveland Browns(6-5)
Out of all these teams I honestly believe the Browns have the best chance to get in, which is obviously risky. However they will ride an easy schedule and continue this three game win streak and get in. What is scary about Cleveland is they just realized how to play football again and if they can stay disciplined, this team will make a splash come playoff time. Call me crazy but I believe in the Bake show.