Senior Spotlight: Zoe Sax
May 29, 2019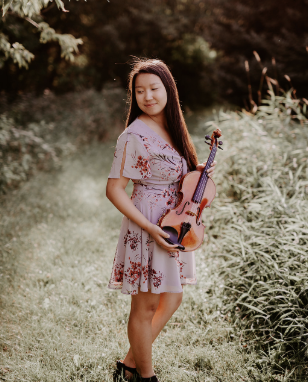 Zoe Sax, senior, is a very involved student and remarkable leader at HHS. Sax is constantly busy, juggling five school clubs, tennis and ultimate frisbee, and numerous orchestra groups.  
Sax is the president and co-founder of Animal Impact. She is also the president of Project Focus, and a dedicated member of Earth Club, Envirothon, and National Honors Society.
"I founded Animal Impact with my friends Shoshanna Peifer and Ruth Vogel. Our goal is to help local animals, raise money for different organizations, and raise awareness on different animal issues," Sax said.
Project Focus is a club which volunteers at different places around the community. She took over as president of the club as an incoming senior.
"It's not really hard to manage the two clubs, it's just hard to find times that work for everyone to do events," Sax said.
Sax started playing violin when she was just 6 years old. Later she joined the high school orchestra program her sophomore year and immediately fell in love with it. She played in Chamber all three years of her HHS experience and plays in a small group ensemble with a private teacher to continue her music career.
Sax was in Sinfonia her sophomore year, Philharmonic her junior year, and both Philharmonic and Symphony her senior year. She is also in the HHS Quartet, a group which plays at a Hopkins Library holiday event.  
Sax will be attending Drake University in Des Moines, Iowa. She plans to major in biology or environmental science with a minor in music.