Senior Spotlight: Julia Fromstein
May 29, 2019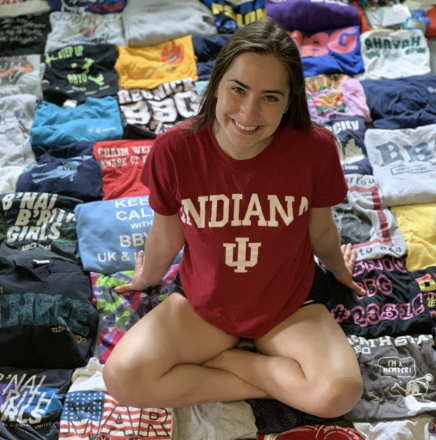 Julia Fromstein, senior, who will be attending Indiana University next year, has been an active member of the HHS community throughout her past three years.
The diving team, competitive dancing and participating on a select rugby team are all things Fromstein can add to her resume, but she believes her position as BBYO's Northstar Council regional president was truly what made her high school years unique.
As their organizational website states, BBYO reaches 80,000 Jewish teens across the Midwest, North America and the entire globe. For almost a century, BBYO has used their platform to promote values like leadership and community service within the context of Jewish faith.
Fromstein started BBYO in eighth grade, following the path of her two older sisters, and has not looked back since.
"Some of the aspects about BBYO that make it so worthwhile are the connections that are made possible and the emphasis on teen leadership in a world where it is rarely emphasized," Fromstein said.
Through attending several BBYO conventions, Fromstein was inspired by the teen speakers there to run for regional president. Though she had held smaller roles within the program, this was a huge difference from anything she had ever done before. Once elected, Fromstein saw her chapter go from 10 to 85 members.
"BBYO has been such an important part of not only my high school experience, but my life. Although I will not be able to be directly involved with BBYO in college, I hope to continue to promote teen leadership in all aspects because I know firsthand how valuable it truly is," Fromstein said.