Reviews of NBA 2k18 at HHS
October 12, 2017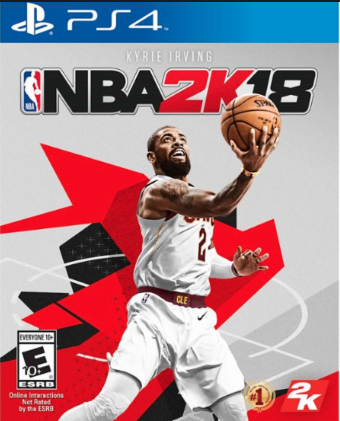 bestbuy.com
A new popular video game is ravaging its way through the students. The game is known as NBA 2K18 and it has taken high school kids by storm. With enhanced graphics, roster changes, and new movement mechanics, 2K18 was hyped to be the best NBA game ever.
After speaking with a few students today, that statement might not be quite true.
"I've spent roughly 36 hours with the game and I already can tell it's not the best one," said Jeff Ohm, senior. "I would say that NBA 2K16 or 2K17 are better."
This shows that not all students like the game as much as the reviewers. The game has consistently scored high across the rating boards. But otherwise seems to be a disappointment for fans of the series.
Many people had hoped for a bigger improvement in mechanics. As well as bigger changes in graphics. People hoping for these improvements was surely a disappointment.
Luckily, not everyone had a problem with it. Some in fact even liked it.
"I actually really enjoyed the game. It seemed like a definite improvement over the past games in many ways. From roster updates to slite mechanical changes, I think it's much better," said Will Tufford, senior.
Even with some harsh criticism from fans of the series, the game is still killing it in terms of numbers. It was the top selling game in its first week of sales. The game is even sold out at many stores. This makes a good case for NBA 2K18 being another solid entry in the series.