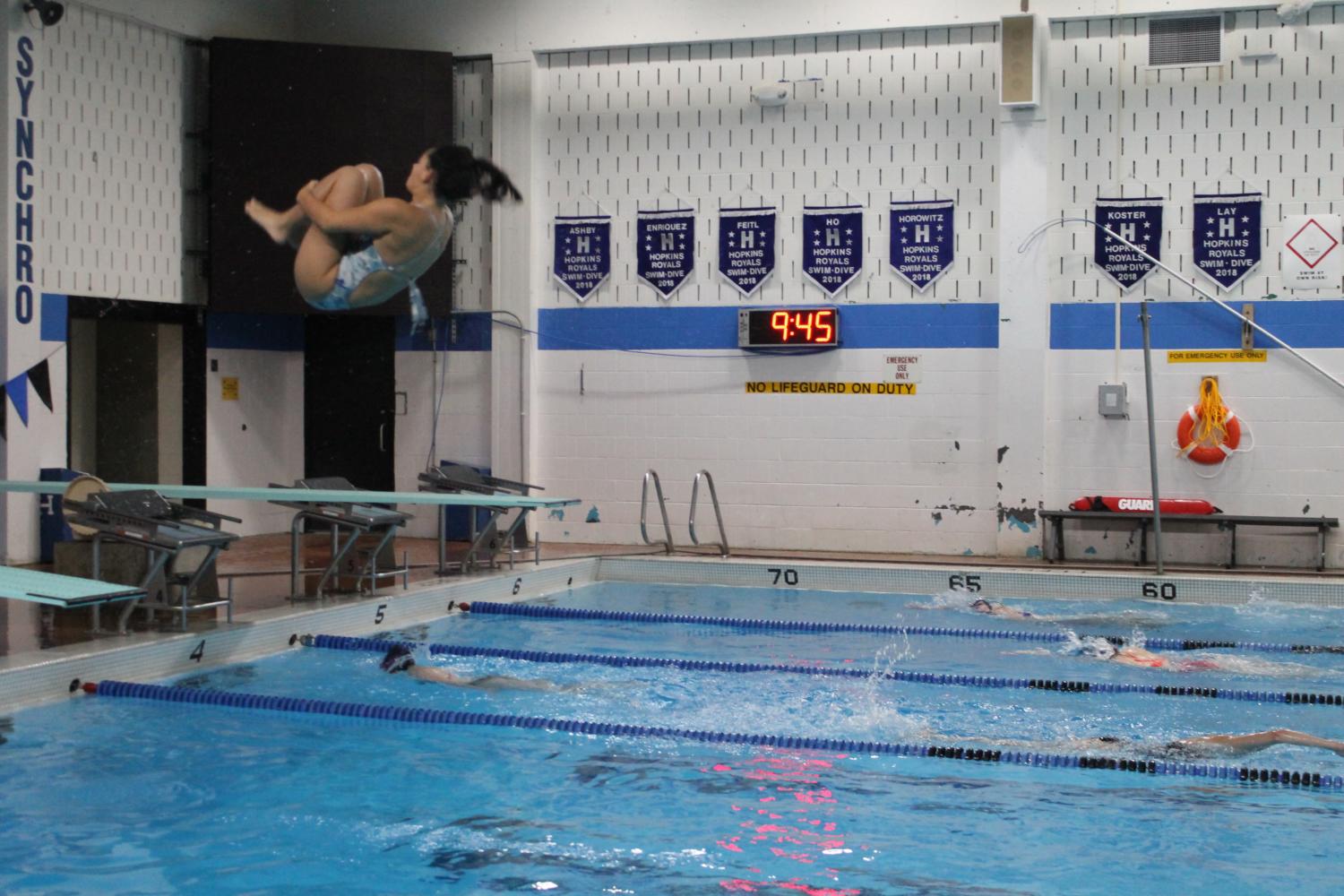 Navit Nachmias
After getting sixth place out of nine teams in their last swim meet, the Minnetonka Invite, the Royals girls swim and dive team is ready to bounce back for today's meet against Eden Prairie.
The swim team has a new head coach this year, Ashley Steenvoorden, along with last years assistant coaches and diving coach Jared Anderson, Lex Tripps, and Breanna Torkelson  Although the new head coach is former head coach Kristen Steenvoorden's twin sister, the swim team has still been adapting to a new coaching style.
Not only does the swim team have to adapt to a new coach, but the dive team has to get used to going from five members on the diving team to thirteen members who practice with the Hopkins team, two girls are from Benilde. The dive team is working hard to compete against Eden Prairie after their meet at Minnetonka.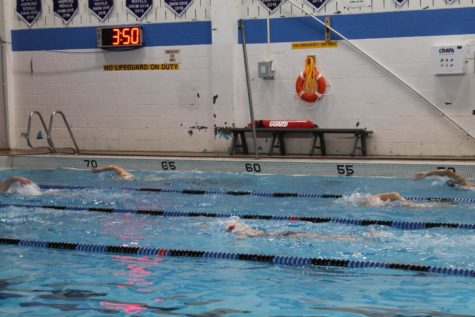 "There is such a wide age range. I am a senior but we also have a seventh grader on the team." said dive captain Abby Feitl, senior. "It has been good to have a diverse, unique group of people."
Today's meet will be a tough one for the girls because Eden Prairie had placed second in the Minnetonka Invite. The girl's have been working on their strokes and dives, so that they will be prepared for today.
Molly Meland, junior, went to state last year for the 100 butterfly and 100 backstroke, and has been working hard to make it back to state.
"My favorite strokes are 100 butterfly and 100 backstroke because they are super fun and hard, but I like the success in the end." said Meland.
The Royals are looking forward to Meland, Feitl, and the rest of the swim and dive team's hard work paying off tonight at 5:00 against Eden Prairie.